UAE insurance firms eye consolidation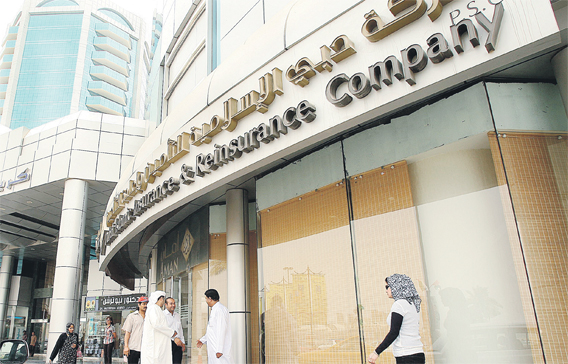 The UAE insurance companies – including conventional as well as takaful – are set for consolidation in 2010-11 as they struggle to remain profitable amid a changing regulatory environment, according to market insiders.
Dr Ahmed Al Janahi, Managing Director of Noor Takaful and Deputy Chief Executive Officer of Noor Investment Group, is of the opinion that it is just a matter of time before the UAE Islamic insurance (takaful) market consolidates.
"There are more than 58 insurance firms operating in the UAE, both takaful and conventional players, in a market where the population is hardly four million. The insurance regulator has stipulated Dh100 million as the licence fee for each life and non-life business. Most companies here have composite licences. Now they need two separate licences, one for life and one for general. This means more capital requirement, as it is a regulatory need," Al Janahi told Emirates Business.
The number of insurance firms is likely to increase with the regulator asking insurers to get separate licences for life and non-life insurance products. Licences for each category would cost Dh100m while those of re-insurance firms would cost Dh250m.
"Also, we need a pool of manpower and professionals to service this industry. I think it's only a matter of time before mergers happen," he added.
"The UAE may be the fastest growing market for takaful in terms of premium collection, but firms are struggling to remain profitable. So consolidation is the key," Munich RE's CEO, Tobias Frenz, told this newspaper. The global takaful market is projected to exceed $8.9 billion (Dh32.69bn) this year from $5.3bn in 2008.
Sandeep Sachdeva, Global Head, HSBC Amanah Commercial Banking, also believes the UAE insurance industry will not be an exception when it comes to consolidation.
"Generally, industries across the world are in consolidation mode and I don't think the insurance industry is an exception. However, takaful is a relatively new area and some more deep-pocketed operators are likely to enter the business. In takaful, I expect a limited amount of consolidation, though there would be some, nevertheless," said Sachdeva.
Ashar M Nazim, Director, Islamic Financial Services at Ernst & Young, said: "The UAE insurance industry is set to consolidate in the next two years. Many operators in the UAE market are start-ups or small players and are finding it hard to make profits in the tough financial environment. Most small insurers experienced heavy losses in their investment portfolios during the financial crisis. So, consolidation is the key for UAE takaful players."
However, Saleh J Malaikah, Vice-Chairman and Chief Executive Officer, Salama, believes otherwise. He said: "There are some who are expecting a consolidation in takaful. I don't share that opinion. I believe we have a very big market to attract. A decade ago, people were expecting consolidation in the retail Islamic banking but that didn't happen.
"We have enough depth in the market to support more takaful players. Greater competition reduces returns but it is still sufficient to engage more players. We could see more restructuring as companies learn from their mistakes and adjust their operations."
A recent Ernst & Young report said Saudi Arabia and Malaysia were the top two takaful markets in the world, while the UAE and Indonesia were amongst the fastest growing.
Follow Emirates 24|7 on Google News.