Aabar mulls $2bn convertible bonds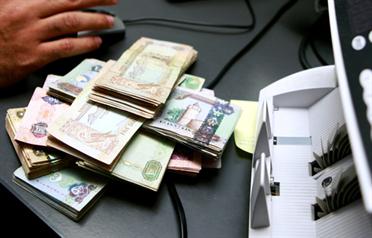 Aabar Investments, which has stakes in Daimler and Virgin Galactic, said on Thursday it is mulling convertible bonds worth up to Dh7.346 billion ($2 billion) to fund its expansion.
The board of Aabar, which is mulling a $1.7 billion takeover of Arabtec, the largest construction firm in the Middle East, has recommended a conversion price of Dh2.5 per share.
Aabar shares were up 2.56 per cent to 2.40 dirhams at 0825 GMT.
The company did not say exactly what it would spend the money on. A company official told Reuters by phone that the bonds would be used "to fund the company's expansion".
Aabar's assets have grown over 11 times in value as total assets increased from Dh3.2 billion in 2008 to Dh37.3 billion ($10.16 billion) in 2009.
The board plans to hold an extraordinary general meeting on April 29 along with its annual general meeting to finalise the bond issuance, Aabar said in a statement on its website.
Abu Dhabi-listed Aabar which is majority owned by state-owned International Petroleum Investment Company (IPIC), invests in diverse areas as energy, automotives and finance.
As an investment fund of the Abu Dhabi government, Aabar said last month it is part of a joint venture to manufacture automotive parts in Algeria, contributing initial capital of 4 million euros.
Aabar, which held its board meeting on Wednesday, also said it refinanced an existing loan relating to its American Depository Shares in Banco Santander (Brazil) SA, the subsidiary of Banco Santander. It did not give details.
In October 2009, Aabar made an investment of $328 million in Banco Santander, pursuant to its initial public offering.
Follow Emirates 24|7 on Google News.