Adia begins converting $7.5bn bonds in Citigroup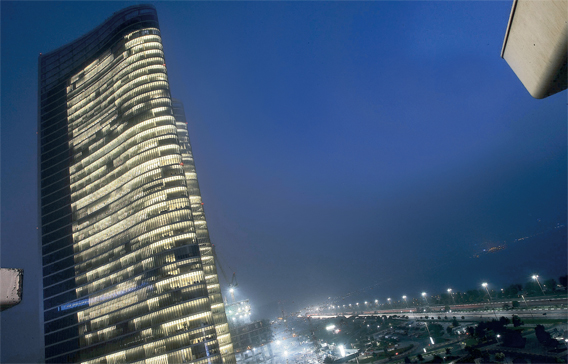 Abu Dhabi Investment Authority (Adia) has started converting $7.5 billion (Dh27.54bn) of bonds in Citigroup in line with an agreement signed in 2007, a person familiar with the matter said yesterday.
"The conversion takes place automatically according to the predetermined dates," the person who asked not to be named told Zawya Dow Jones. "The arbitration process is completely separate."
Spokespersons for Adia and Citi in the UAE declined to comment when called.
Citi agreed in November 2007 to sell $7.5bn of equity units to the fund, Adia, at prices ranging from $31.83 to $37.24 per share. Once the conversion is completed, Adia will have up to a 4.9 per cent stake in Citi.
But the lender said in mid-December last year that the arbitration claim by Adia against Citigroup seeking to rescind an agreement to invest a total of $7.5bn in the US lender or damages of over $4bn is entirely without merit.
The fund, controlled by the oil-rich rulers of Abu Dhabi, is seeking more than $4bn in damages from Citi if the deal to invest in the bank is upheld for what it alleges were "fraudulent misrepresentations" of the original agreement, Citi said in a statement last year.
According to a memo seen by Zawya Dow Jones, the first bond conversion due was yesterday, after which a share of total units will be converted every six months until September 12, 2011. Each settlement date is subject to an extension of up to one year, the memo show.
Adia said in its first annual review on Sunday that it made an annualised return of 6.5 per cent a year over the past 20 years, marking the first performance disclosure of any sort since the fund was established in 1976.
The fund did not provide an estimate for the overall value of its assets. The fund has never released information on the size of its portfolio or commented on others' estimates-some of which put the value of the fund in recent years at over $500bn.
Adia has invested as much as 45 per cent of its assets in developed markets, the fund said in its first annual review.
"We began in 2009 to cautiously lift our exposure to higher growth markets, which proved effective as the recovery began to take hold," Sheikh Ahmed bin Zayed Al Nahyan, the fund's Managing Director said in the 2009 report. "Considerable uncertainty remains" in 2010, he said.
The report by Adia, which does not disclose the value of its assets, provided a breakdown of its portfolio by asset class and regions, as well as an explanation of its approach toward investment and risk management, and its employment strategy. The review accompanies the re-launch of its website, which discloses many of these details for the first time.
Between 10 per cent to 20 per cent of its assets has been allocated toward government bonds, while as much as 10 per cent is invested in real estate, credit and so-called alternative assets such as hedge funds and managed funds. Adia has seen a 20-year annual rate of return of 6.5 per cent, and a 30-year rate of return of eight per cent as of the end of last year, the report said.
The fund has a stake in companies including Citigroup and Saudi's Kingdom Holding.
Follow Emirates 24|7 on Google News.