Dubai to host Comesa in 2011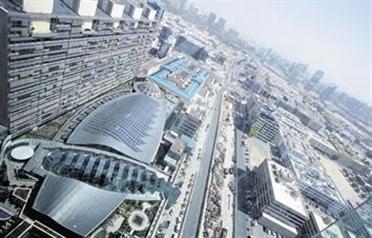 The Fourth Common Market for Eastern and Southern Africa (Comesa) Investment Forum will be held in Dubai in 2011 under the auspices of His Highness Sheikh Mohammed bin Rashid Al Maktoum, Vice-President and Prime Minister of the UAE and Ruler of Dubai.
The Media Office of the Government of Dubai said the emirate will be the first Asian city to host this important forum.
The forum attracts big investors and businessmen from Africa and various other parts of the world. The event will be hosted by the Dubai Chamber of Commerce and Industry.
The selection of Dubai as the venue is a mark of appreciation for the distinguished position of the emirate as an international business centre that has all the requirements to be a perfect link point between several nations.
Meanwhile, the Dubai Chamber is participating in the third Comesa forum to be held in Sharm El Sheikh, Egypt (April 12 and 13), under the auspices of President Hosni Mubarak.
The Dubai Chamber delegation will introduce the forum participants to the chamber's initiatives, services and facilities and the investment opportunities available for the international business community in the emirate.
Comesa is the largest economic bloc of Africa, with 19 members. The group's market is expected to exceed 500 million consumers by 2015. It includes Burundi, Comoros, the Democratic Republic of Congo, Djibouti, Egypt, Eritrea, Ethiopia, Sudan, Uganda, Zimbabwe, Kenya, Libya, Madagascar, Malawi, Mauritius, Rwanda, Seychelles, Swaziland and Zambia.
Follow Emirates 24|7 on Google News.