Invest long term to get returns from equities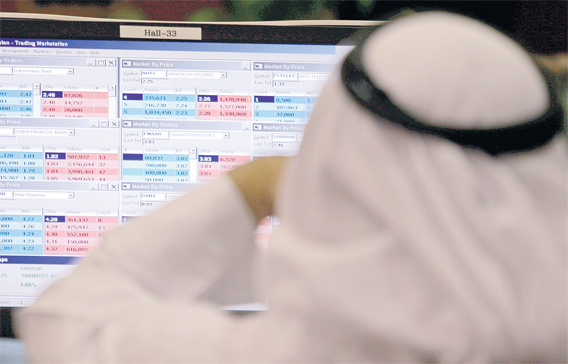 Most people get interested in stocks when everyone else is. The time to get interested is when no one else is. You can't buy what is popular and do well, according to one of the most successful businessmen and investors in the world.
While not everybody can beat Warren Buffet's strategy of investing in stock markets or equities, one needs to be a little bit savvy when it comes to investing money in stocks and able to take more right decisions than wrong ones.
Making money on the stock markets is not easy, but analysts say if an investor does a proper assessment of his risk appetite and understand his goals, he can at least mitigate the chances of making losses.
So what are the things to know for an investor before deciding to take a plunge in stock markets?
Investing in stocks is no rocket science, but generally the thumb rule is that the longer the term of investment, the greater the return you get. So, stay invested. However, very often an investor is tempted to make money on stock markets by trading with a short term perspective. But this is also the reason why many investors tend to lose money in stock markets, say experts.
Long-term diversified perspective
Assets with greater volatility will give you the greatest return over the long term. Equity markets are typically best suited for investors with a long-term investment goals. You can make money in the short term, but you can also lose money in the short term. Whereas in the long run, equities markets tend to rise and so investors should go into the stock markets with a long term horizon, says Paul Cooper, Managing Director, Sarasin-Alpen and Partners, Dubai.
He said historically, under normal circumstances equities have given the highest returns compared with other asset classes. But over the past 10 years, this has not been the case and globally equities have in fact fallen in values. But that doesn't mean this will always be the case going forward.
Investors should always look at the long term fundamentals. They should understand what the long-term prospects are for the company. For instance, has the company got strong balance sheet, has it got credible management, has it got long term strong franchise, has it got a progressive dividend policy (which means does it shares profit with shareholders or not), says Gary Dugan, Chief Investment Officer, Emirates NBD.
There are definitely safer ways to avoid losses in stock market investments, and getting the most from it, experts add. Having a diversified portfolio of stocks is one of those ways that helps in avoiding downside risks.
Investing in stocks fairly over a longer term (three to five years) has always produced far better results for GCC than other investment options, says MR Raghu, Senior Vice-President (Research), Kuwait Financial Centre (Markaz). He said the best way to go about is to identify funds (both conventional and Islamic) and invest in them regularly. As most of the funds are benchmarked to an index, it is quite possible that funds also exhibit high volatility in their performance. Hence, a diversified portfolio comprising exposure to stocks, bonds and commodities may reduce portfolio volatility.
One can decrease the chances of losses by holding as much a diversified portfolio and companies as possible. Although the investor in this case would still be exposed to general stock market weakness, ie market risks, he would reduce risks associated with individual companies. However the problem is by reducing the downside risk you are also reducing the upside opportunity. So portfolio construction is always the balance between a focused portfolio of stocks about which you have had convictions and reducing the risk through diversification, said Cooper.
To reduce losses, it's wise to use a technique called stop-loss, says Steve Gregory, Managing Partner, Holborn Assets, Dubai. "Let's say a share can be bought for Dh20. You buy it, and decide a minimum price you want to see it for should the share price fall. Perhaps you decide Dh17. Your instruction to the stockbroker is to sell at Dh17 if the price falls. Should the price go up, you increase your stop-loss price, so if the shares are on sale for Dh25 in a few months time, your stop-loss price should be increased to Dh22," he said.
"Think also about the price at which you would want to buy the share if it were to fall heavily. For instance, it might be that you would see an opportunity to buy more of the same share if it were for sale at Dh10. You might use Dh17 as your stop-loss and Dh10 as your buy signal," he said.
Avoid direct investing
Generally, in stock markets an investor makes more money from the decisions he gets right than he loses money from the decisions he gets wrong. And if he achieves this then even a 50 per cent success rate can make him money, said experts.
After all, it's your own hard-earned money and one can ill afford to lose sight of the pitfalls and downside risks of stock market investment. And, therefore, the role of professional advisors or stock brokers becomes critical here.
Buying stocks directly from the market oneself without much knowledge of the company is a risky thing to do. For a common investor, who is not a professional, it is difficult to assess the fundamentals of the company himself. He needs to speak to an advisor or a stock broker," said Cooper.
"I would not recommend direct investing in the stock market, especially in emerging markets and the GCC where information flow is patchy and investment opinions cannot be formed based on sound fundamental news. Hence, it is best to take exposure via funds," said Raghu.
However, he said in case an investor would like to invest directly, then he should appreciate the fact that GCC markets are illiquid and concentrated in few heavy stocks.
"While there are more than 600 stocks listed, only a handful enjoy sufficient trading. Hence, lack of liquidity will mean higher bid-ask spread and therefore higher cost. Secondly, investors should realise that equity research coverage even on large cap stocks is fairly patchy. Hence, informed decision making is really difficult in the absence of analysis," said Raghu.
He said emerging markets are inherently more volatile than developed markets and GCC markets are even more volatile than emerging markets. Riding volatility will be the most demanding aspect of any investment process, he said.
Selecting the right broker pays off
Selecting the right stock broker to manage your portfolio can be a difficult task, until you know your investment goals well, say experts.
Generally, a broker that also provides strong technical platform, relevant and good research and lower cost should be the choice, said MR Raghu, Senior Vice-President (Research), Kuwait Financial Centre (Markaz).
Investors should look for a broker who gives an independent advice and doesn't get caught up in the vices of the market or who doesn't base investment strategy on rumours, said Gary Dugan, Chief Investment Officer, Emirates NBD.
The choice of a right broker depends on the kind of relationship one would want with them, said Paul Cooper, Managing Director, Sarasin-Alpen and Partners, Dubai.
He said if an investor is going to use a broker only for executing his orders, then the cost of dealing would be the most important considerations. But if the investor would like to have an investment advice, then the expertise and quality of the relationship manager as well as the strength of the company's research team would be important considerations.
Jakob Thomsen, CEO, Saxo Bank, Dubai, said there are three important factors an investor should pay attention to while selecting a broker – regulation, balance sheet and track record.
Make sure to check the regulations and deposit guarantee in order for you investments to be safe. Make sure you find a broker with a diverse range of global markets and a proper online solution with charting systems, streaming macro news and company specific information. Information is key, only a foolish investor invest in the blind, he said.
You need to register with a stockbroker who trades in the markets you are interested in, said Steve Gregory, Managing Partner, Holborn Assets, Dubai.
"It's easy to get a list [of stock brokers] on the Internet. Often, your own bank may have a stock broking company also. You will have to make decisions to buy or sell stock yourself, unless you choose a stockbroker, which offers a discretionary management service, in which case they will make decisions to buy and sell on your behalf. Of course, they will charge significantly more for the discretionary management service. Be aware that the price of shares and the income (dividend) from them can both go down as well as up. Trading stocks can be a much more risky form of investment than buying mutual funds or exchange traded funds. You rely on your own understanding of markets when you make your own decisions," he said.
Follow Emirates 24|7 on Google News.