RAK Free Zone projects on schedule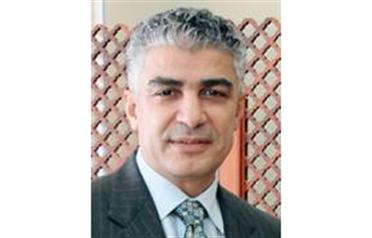 All the flagship projects and expansion plans of the Ras Al Khaimah Free Zone authority will be completed on schedule, according to the free zone's chief executive officer.

"The current global financial slowdown will not impede Ras Al Khaimah Free Zone's (RAK FTZ) expansion projects to support existing and new investors at the zone," RAK FTZ Chief Executive Officer Oussama El Omari said in a statement.

Developments such as Navigator Business Campus and preparation of the Phase II of the Industrial Park will push through, along with the flagship projects within the next three years.

The projects include the Container Port and Dry Dock initiative, exploring water-front investment opportunities, accelerating skills provision through Education Park and Academic Centre initiative, Aviation Park (Maintenance Repair Operation), Al Ghayl Industrial Park and Downtown Business Plaza.

"The free zone is committed to providing investors assistance to get them bank funding for projects and to lower their costs, which lessens their exposure to crisis. All these consistent and timely efforts by the zone create a viable business environment in the region even in this time of crisis," he said.

Ras Al Khaimah Free Trade Zone is one of the fastest-growing free trade zones, with more than 4,700 companies from 106 countries around the world.

"RAK FTZ's continuous commitment to provide superior service and facilities in spite of the crisis is reflected in the opening of a new state-of-the art office building in the Business Park. It will meet demands from our existing clients who are looking to expand their projects and operation, and to supply new businesses coming in at the free zone," he said.

El Omari commended the UAE Government's commitment to stimulate the financial infrastructure to adjust to the global requirements, which will reduce the impact of the crisis and mentioned that UAE is investing in infrastructure, telecoms, and foreign investments to stimulate the economy. The UAE has a solid economic base that can withstand the effects of this crisis and has adequate resources to pump liquidity to the local banking system, he said.

"The crisis is temporary," El Omari said, "and it would help the country shape a more robust UAE economy in the future." The zone has reviewed its approach to foreign direct investments to assist them in their venture to the region and help them deal with the crisis.

The zone was awarded The Leading Emerging Free Zone in the region for the second year and had registered 5,476 companies by end of last year. RAK FTZ offers various investment opportunities and the zone's advantages include 100 per cent tax exemption.
Follow Emirates 24|7 on Google News.