Shuaa Capital to turn profitable this year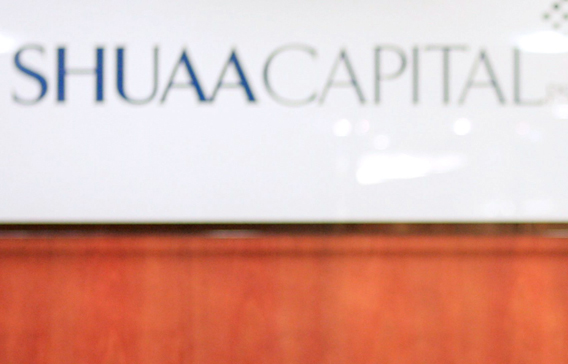 Shuaa Capital plans an aggressive approach to bring the company back into profits this year, its chief executive said.
The firm will do this by increasing its market share in the brokerage business, executing 18 mandates, including the UAE's first IPO this year, launching two more funds for its asset management division and profiting from the divestiture of its proprietary investments.
The UAE's largest investment bank has suffered losses in the past two years due to investment impairment charge, provisions and a slump in the investment banking business. "But now, things should change," said Sameer Al Ansari, Shuaa Capital CEO.
"Yes, we will be profitable. I frankly don't expect further bad news," said Al Ansari at a media roundtable yesterday. "Our growth targets are to triple our fee income and aggressively expand our profit margin, achieve a 50 per cent cash conversion and significantly increase our market capitalisation," he said.
He said the first IPO in the UAE this year will be announced in the "next few weeks", with Shuaa as the lead advisor. He did not disclose the company but said it will be listed on the Abu Dhabi bourse within the first half of the year.
"We were the one to do the last IPO in these markets, we shall be the first to do the IPO when the markets open up," Al Ansari said.
This is one of the three IPO mandates that the investment bank, which has raised the highest IPO capital in the UAE, has booked for 2010.
It has so far raised $12.6 billion (Dh46.28bn), followed by Merrill Lynch and Deutsche Bank at $5.5bn and $4.9bn, respectively.
Shuaa has a total of 18 mandates for the UAE and Saudi Arabia, including the three IPOs and a backlog of 10 mandates signed in 2009. The rest are a mixture of merger and acquisition deals, restructuring and advisory on the sell and buy deals, he said.
The firm specifically plans to increase its 5.27 per cent market share in the UAE brokerage business to 10 per cent over the next two years. It currently ranks second next to EFG Hermes, which has 5.87 per cent. "We have a clear target and we know how to achieve it," he said, adding that this will be done by increasing the focus on institutional brokerage, introducing new products such as derivatives and expanding in Saudi Arabia, Egypt and Qatar.
"Traditionally, we have focused on retail high net worth individuals and very little on institutional brokerage, and we should do a lot more in that," he said.
It also seeks to sell its stakes in Kuwaiti's Alkout Industrial Projects, UAE's Septech and Qatar's Amwal. "We are in advanced negotiations to sell a number of these assets," Al Ansari said, pointing out that they are now at "right valuations, having taken impairment and provisions in 2009".
"Given the cash position, I don't have to do any distressed sales at all," he said. "We are doing an orderly exit from what's left in the portfolio. We will use that money to grow the fee generating business. Those investments are not going to go up by much, but at these levels will not go down."
But Al Ansari is still undecided about whether to sell Shuaa's stake in a joint venture with Amwal, although there are already "tremendous interests" because Shuaa used the joint venture to access the Qatari market, which appears to be its third country of priority.
"We are absolutely (opportunistic)," he said. "The key is the UAE and Saudi. Qatar is important, but not as important in our current growth mode."
Last year, the firm recorded a loss of Dh529.8m, including investment impairment charges of Dh312.2m and provisions of Dh210.5m. For the year, operating income was negative Dh70.8m, compared to negative operating income of Dh522.7m and negative net income of Dh889.6m in 2008.
Two more funds planned
Shuaa plans to capitalise on the underdeveloped asset management business in the GCC and is planning to launch two more funds this year on top of the four existing ones – Arab Gateway (1999), Emirates Gateway (2002), Qatar Gate Fund (2005) and Saudi Gateway (2007).
"We expect to have at least six funds by the end of this year," said CEO Sameer Al Ansari. He said Shuaa had once been the pioneer in asset management, but had to "drop the ball" in the past 18 months.
"We have now arrested the decline, have hired a capable head for asset management and seen significant results already."
He added: "When Shuaa was going through its worst period, it was losing its people, clients were pulling money out, valuations were going down. We have turned that around."
Funds under management in the UAE form only one per cent of the country's GDP, compared to six per cent in Saudi Arabia, 8-10 per cent in emerging markets (average) and 60 per cent in developed economies. GCC funds totals Dh104 billion, equivalent to only 0.6 per cent of the global funds size, of which Dh29bn is in the UAE.
Follow Emirates 24|7 on Google News.