SWFs among top realty investors despite slowdown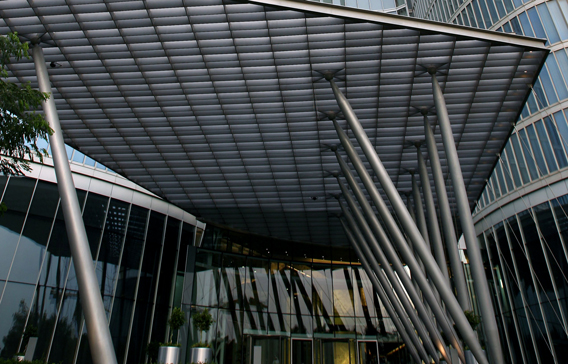 Sovereign wealth funds are among the largest investors in real estate, with substantial amounts of capital allocated to this particular asset class, according to a new report released by Preqin.
Their influence as a significant group of institutional investors has not diminished in the wake of the economic turmoil and at the start of a global economic recovery the aggregate assets under management of all SWFs reached $3.51 trillion (Dh12.89trn), which represents an nine per cent increase from last year, show the figures released in the report.
According to the findings stated in the Preqin report, 51 per cent of SWFs are known to be active in the real estate market, investing through a number of routes. However, 39 per cent of SWFs stay away from investing in real estate, (the newly formed ones and rather conservative ones) as they focus on traditional assets such as equities and fixed income.
More than half of SWFs that have total assets of $10bn-$49bn invest in real estate, says the report adding that 60 per cent of those with assets in the range $50bn-$99bn allocate to the asset class and 83 per cent of those with assets between $100-249 billion are active in real estate.
Of those SWFs that have total assets of more than $250bn, 67 per cent allocate to property. "This includes Abu Dhabi Investment Authority, which has assets of $625bn and is believed to allocate 5-10 per cent of this in real estate. Its property allocation is thought to be split 65 per cent to direct property, five per cent to listed real estate and the remaining 30 per cent in private real estate funds."
The report highlights the various routes available to investors to invest in the asset class. The figures quoted in the report show that 49 per cent of SWFs that have real estate allocations invest directly in real estate as well as gaining exposure on an indirect basis. A good 34 per cent invest through direct property holdings only, and the remaining 17 per cent only invest indirectly.
"Of those that invest in a mixture of direct and indirect real estate, 57 per cent have exposure to listed and private investments as well as direct property. [On the other hand], 36 per cent split their real estate allocation between direct assets and private funds, and the remaining seven per cent allocate to direct assets and listed investments
"Of those that invest only on an indirect basis, 60 per cent invest solely in listed real estate and the remaining 40 per cent only invest in private real estate funds."
Many of the larger SWFs have significant direct international property portfolios. Good examples in this case are Kuwait Investment Authority, which purchased the GM Building in New York for $3.95bn in partnership with Qatar Investment Authority and Goldman Sachs.
Bahrain Mumtalakat Holding Company too is interested in purchasing direct properties in international markets, as lower property prices create better investment value. "These investments would be part of its long-term target of investing 50 per cent of its total assets in international markets across different asset classes."
On geographic preferences for real estate, the Preqin figures show that 66 per cent of SWFs are investors in North American real estate, 59 per cent in Asian and 55 per cent in European. The Mena region attracts investments from 41 per cent of SWFs, although the Mena-based SWFs account for 92 per cent of this group with their domestic allocations, the report mentions.
"This domestic bias can also be seen in the Asian SWFs – 88 per cent of those with a preference for Asian real estate are almost equally split between SWFs from Asia and Mena," it said.
The SWFs that have private real estate allocations typically favour the higher-risk strategies such as opportunistic and value added funds. "These strategies are targeted in order to achieve higher returns that are typically associated with these vehicles."
The research shows that 45 per cent of SWFs investing in private real estate funds are interested in opportunistic funds. This is similar to the 44 per cent that were interested in opportunistic funds in 2009.
"Kuwait Investment Authority has committed to the opportunistic vehicle Blackstone Real Estate Partners Europe III, which focuses on over-leveraged traditional real estate assets, that have been purchased at peak levels and aggressively financed. [On the other hand], 34 per cent of all SWFs are now interested in value-added funds, a decrease from 2009 when 44 per cent were.
"The proportion of SWFs that target real estate debt strategies has increased from 25 per cent in 2009 to 31 per cent, and the proportion interested in funds targeting distressed situations has risen to 21 per cent from 19 per cent. This suggests that the debt and distressed space has become more appealing to SWFs, just as it has across the investor universe as a whole, as the current market suits these types of deals," according to the report.
Follow Emirates 24|7 on Google News.