Value of PE deals falls 35 per cent in first quarter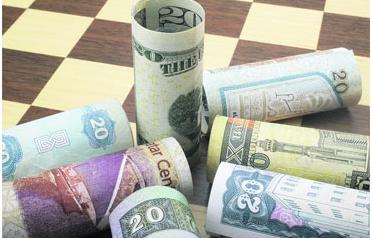 A total of 307 private equity (PE) deals were announced in Q1 2010 with an aggregate value of $26.6 billion (Dh97.62bn), representing a 35 per cent decrease from Q4 2009, which saw 349 announcements with an aggregate value of $41.2bn.
Preqin's quarterly deal flow data showed that deal flow for Q1 2010 is stronger than the first three quarters of 2009, with the aggregate deal value double that of Q1 2009.
Aggregate deal value in the US fell in comparison with Q4 2009, with a total of 164 deals accounting for $11.7bn, half of the $23.5bn in aggregate deal value in the earlier period.
However, deal flow in the US for Q1 2010 was stronger in terms of aggregate value than for the first three quarters of the previous year.
Aggregate deal value in Europe remained relatively stable, with deal value of $11bn in Q1 2010 almost matching the $11.4bn announced in Q4 2009.
Asia and Rest of World deal flow fell from $6.3bn in Q4 2009 to 3.9bn in Q1 2010, and was similar to the Q2 and Q3 2009 figures.
Preqin data showed that almost half of all deals globally during Q1 2010 were leveraged buyouts, accounting for 60 per cent of the aggregate deal value during the quarter. Add-on deals made up almost a quarter of all private equity-backed investments during Q1 2010, with growth capital investments accounting for 17 per cent.
Around 50 per cent of all buyout deals globally in Q1 2010 were valued at less than $100m. Mid-market and large deals account for the vast majority of capital invested by private equity firms in Q1 2010, with deals valued at $500m-$999m and more than $1bn representing 33 per cent and 29 per cent respectively of total aggregate global deal value.
First quarter has also seen a surge in secondary buyouts, with 24 secondary buyouts announced during the quarter, representing $7bn in aggregate deal value, surpassing the $5.1bn in aggregate deal value from 43 secondary buyouts in the whole of 2009.
In particular, Europe has played host to some notable buyouts, including KKR's acquisition of Pets at Home for £955m (Dh5.34bn) from Bridgepoint Capital, and Triton's acquisition of Ambea from 3i and GIC for €850m (Dh4.21bn).
Manuel Carvalho, Deals Data Manager, Preqin, said: "Although global private equity-backed deal value is down 35 per cent from the previous quarter, Q1 2010 data does represent an improvement from this point last year, and would indicate that the market is continuing to slowly recover.
This quarter has been notable for a surge in the number of secondary buyout deals, with the aggregate value for such transactions during this quarter already surpassing that for the whole of last year. The largest deal of the quarter was the buyout of Dow Chemical's Styron Unit by Bain Capital for $1.63bn, followed by the £955m secondary buyout of UK-based Pets at Home by KKR from Bridgepoint Capital."
Follow Emirates 24|7 on Google News.