Islamic funds attract conventional players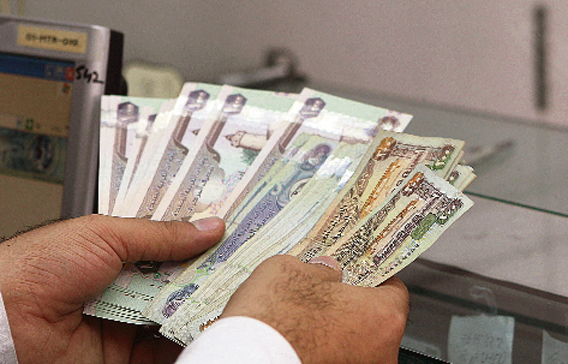 Market share of Islamic financial products is on the rise and Islamic funds have been attracting players who operate as conventional financial institutions, a new report has said.
Bank Sarasin–Alpen (ME) said in its Islamic Wealth Management Report 2010 that the importance of Islamic funds is expected to grow.
In spite of the setback faced by the global economic crisis across economies and sectors, considerable opportunities exist for Islamic finance industry.
"Despite the setback, the fundamentals of Islamic fund industry remain very strong. With almost $50 billion (Dh183.63bn) in fund assets under management and a large, expanding and untapped Muslim population, there are likely to be considerable opportunities in the future. This is a time when strategic choices have to be made and market participants have to adapt to survive," it said quoting an Ernst & Young report.
According to estimates by Asian Development Bank, Islamic assets which are almost $1 trillion are expected to rise 10-15 per cent annually.
Aiming to capitalise on the growing interest in Shariah compliant funds, a lot of players, including non-Islamic ones, brought Islamic funds to the market in 2009, noted Sarasin-Alpen. "Islamic funds are the most dynamic part of the Sharia-compliant sector, with increasing demand from investors and greater wealth held by these investors."
It said funds are being launched at an unprecedented rate, with some coming from non-Islamic finance houses such as NBK (National Bank of Kuwait), which launched its first Islamic KD Ijara Fund in June. The second Islamic KD Ijara Fund II, launched in August, was fully subscribed in one day.
Responding to investor demand, a month later NBK launched the KD Ijara Fund III, offering investors the equivalent of six per cent per annum throughout the life of the fund, the report said.
Mentioning other launches, it said almost concurrent was the launch of the Shamil Solid Return Fund, a Shariah-compliant multi-asset investment fund from the Shamil Bank of Bahrain.
In November 2009, QInvest from Qatar established a $200 million five-year mezzanine fund with Fortis Bank Nederland to buy shipping assets to take advantage of falling prices in the maritime sector.
"The Sharia-compliant fund will invest over the next 18 months after its launch. The fund demonstrates that Sharia-compliant vehicles are being used more opportunistically to optimise market opportunities created by the financial crisis."
Abu Dhabi's The National Investor and Kipco Asset Management Company set up a $150m Islamic fund in September 2009, "further proof that Islamic funds are attracting players who operate as conventional financial institutions".
It is a sign that the market share of Islamic financial products in the GCC is still on the rise, said the report.
According to Bank Sarasin-Alpen, most funds are targeting regional investments, mostly GCC/Middle East and North Africa, international, Asia/Pacific and other emerging markets.
Follow Emirates 24|7 on Google News.