Asset managers go for diversified funds as market conditions change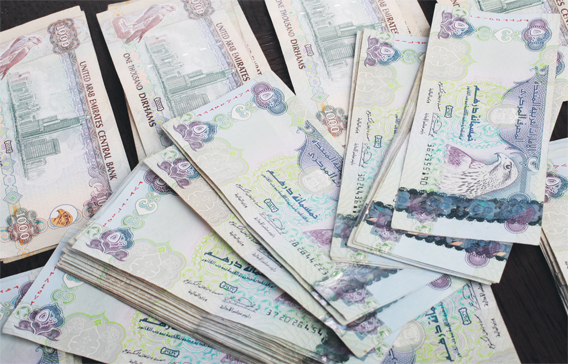 Asset managers in the GCC countries are finding fixed income funds, or debt funds, and money market funds attractive as the market sentiment turns towards a diversified investment portfolio, experts believe.
The global financial crisis has had a severe impact on the banking system forcing it to restrain credit facilities. This has spurred businesses to look towards alternative sources of financing such as bonds. This holds true in case of the Gulf as well, where as an impact of the reduced bank lending, borrowers are looking for alternative ways of financing such as bonds, Firas Mallah, Head of Middle East, Dexia Asset Management, Manama, Bahrain, told Emirates Business.
As result of that, he said, financial institutions and asset managers are seeing a larger regional investment universe for fixed income funds (or debt funds) and money market funds.
There is a growing investor appetite for fixed income funds, both regional and global. This is because fixed income funds give interesting returns compared to the risks attached. These funds give good risk-adjusted return and attract investors looking for low-risk, acceptable return products, said Mallah.
Furthermore, money market funds offer a good liquidity solution as well, he said.
This is because when deposit rates in banks go lower than a certain threshold, money market instruments become more attractive. For instance, two years ago when the deposit rates in banks were very high, nobody invested in money market instruments because banks' fixed deposit rates were higher than the money market funds.
"But today money market funds offer more interesting return than bank deposit interest rates and that's why we're seeing a surge in investors' interest for such funds in the region," said Mallah.
However, he added the growing popularity of fixed income funds and money market funds in the region does not mean investors are migrating from equity funds to fixed income or money market funds. Instead, investors have realised the importance of being diversified, so they are moving a part of their allocation into bond funds while still maintaining a good part in equity funds and other classes such as alternative funds.
"Although the volume of equity markets has shrunk and valuations have dropped, impacting the size of equity funds in general in the region, we haven't seen dramatic reduction in the number of equity fund managers," he said.
Broadly, Mallah said, the asset management industry in the region has shrunk in terms of total assets managed, but most of the players have survived the storm from the market and they have continued to be active in the regional market.
For the past two years, the regional bond market has been growing at a much faster pace than that of the global bond market. However, the region still has a lot of catching up to do when it comes to comparing the total size of the bond market compared to the size of the GDP in the region, he said.
"Historically, in the developed markets, government borrowing usually helps establish a fixed income benchmark that provides a yield curve for corporate bond pricing, which was not the case in this region until recently," said Mallah.
He also added that there are not adequate money market instruments in the region for asset managers to invest money.
The money market in the region is not big, and at the same time, not deep. This is due to the fact that a few years ago, there was no regional benchmark and most governments were not involved in any fixed income activities, Mallah said.
He agreed that asset managers in the region are bracing for changing realties.
"What we observe in this market is that asset managers are on the learning curve and trying to adapt to the changing market conditions. Many houses are growing their fixed income investment capabilities, including research," he said.
"Historically, in the developed markets such as Europe or the US, this is the time where research becomes very important, without credit research and proper rating agency involvement, bond remains difficult to price and therefore less attractive to investors. Nevertheless, we believe the role of the government remains inevitable for developing a liquid regional market for fixed income," Mallah added.
The asset management industry is still infant in the Middle East due to lack of many instruments such as all kinds of derivatives and the ability to short sell, say experts.
"The tools that global asset managers can use to either hedge risks or to boost returns are still very limited. But the region is moving ahead in the right direction. Competition between different financial centres of Mena is allowing for innovation, and speeding up of modernisation in different fields is affecting the asset management business including the legal framework, regulation, IT infrastructure, product offerings, hiring of top-notch experts," said Omar Radwan, Chief Operating Officer, Asset Management, HC Securities and Investment, Cairo.
"As our markets are behaving like any normal emerging market, returns of equities are volatile. But, this volatility creates opportunities that asset managers tend to capture in order to compensate investors for taking risks," he adds.
Some experts believe while asset managers need to put more emphasis on due diligence and transparency in respect to investments, their investment strategy also needs to focus on bottom-up approach rather than top down.
"Asset managers have to change more towards a bottom-up approach in selection of portfolio, and less on the top-down approach, says Heinrich Weber, Executive Vice-President of one of Switzerland's leading private banks and author of The Ultra High Net Worth Banker's Handbook.
Follow Emirates 24|7 on Google News.