Due diligence key to making a home loan work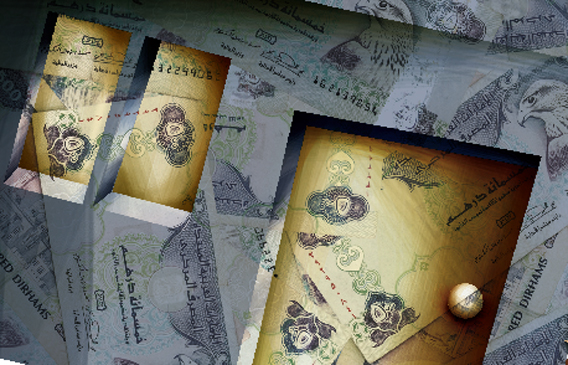 Are you one among those planning to borrow home loan or mortgage loan to buy a property in the UAE or anywhere in the Gulf, but didn't know what are the factors you must be aware of?
With property rates within easier reach of many prospective buyers now, many residents are looking at home loan options from various banks/financial institutions for different projects quite obviously.
But hold on, as you need to do your own homework before making a beeline in a nearby bank.
Getting a home loan is relatively easier than sticking to the commitment to repaying it as per the loan tenure is a huge responsibility. For many buyers investing in real estate and borrowing home loan is often a once-in-a-lifetime affair, and so analysts say there needs to be proper due diligence.
Do your homework
Although it varies as per individuals, mortgage experts say when it comes to borrowing home loans there are a few common considerations a borrower needs to pay attention to.
Considering that buying a home is one of the most important financial decisions that people make in their lives, venturing into unfamiliar territory of property buying and mortgages can seem like a daunting experience for a novice investor. There are basic rules for property buyers to follow when investing in a property, says Kunal Mehta, Head of Mortgages, RAKbank.
When choosing the right house, he says, it is important to look not only at what the property offers, but also at its developer and the mortgage lender. Choosing a home goes hand-in-hand with choosing the mortgage provider, since different banks offer home loans for different developers and properties. Also, it is important to choose a lender with which a good rapport can be established since mortgages involve a long-term relationship that can go up to 25 years.
Borrowers should assess the bank's accessibility, transparency, service quality, reputation, flexibility and its length of experience in the mortgage market, before making their decision, said Mehta.
It is essential that the individual has a proper understanding of the local property market, and of the governing laws and regulations that could impact their purchase. Additionally, the buyer should complete sufficient due diligence regarding the property market performance, particularly in relation to supply and demand for new product, says Matthew Green, Head of Research and Consultancy UAE, CB Richard Ellis Middle East.
Typically, the main consumer considerations for a residential purchase would comprise the interest rate, the LTV [loan-to-value] ratio and resulting down payment, and the loan tenure. Obviously the considerations for purchase will largely depend on the buying trigger, and specifically whether the individual is a buy-to-let investor, or an owner-occupier, he says.
Experts add that it is also important to be aware beforehand of the relationship of the developer with the lending institutions.
Some developers cannot get onto the panel of all lenders. They may even offer their own finance plan. The problem there is whether you will qualify for a mortgage, and whether anyone else will when you come to sell, says Steve Gregory, Managing Partner, Holborn Assets, Dubai.
Secondly, he says, look at the terms and conditions, such as profit or interest rate and other charges for procuring the mortgage. Some lenders will charge a fee even if the application is not successful. Some mortgage companies insist on in-house insurances like buildings and contents and life assurance.
In many countries such conditional selling is outlawed. A number of mortgage broking companies have placed themselves in the market as introducers of mortgages. They are likely to compare mortgage offerings for the property you want to buy and use their experience and market knowledge to find the best mortgage to match your circumstances and property.
Be aware though, as they can also add charges to the process. You should enquire about their processes for repossession of properties in the event of default. Such information will be in the terms of the mortgage loan but get ready to read through 40 or more pages of small print, he adds.
To be or not to be
There are many companies offering home loans, but more often than not a borrower is caught in the crossroads as to which home loan to go with? One of the best ways to tide over this proverbial Shakespearean dilemma is to go by the expert advice.
There are a number of independent mortgage brokers in the UAE that can assist homebuyers and importantly provide all necessary information and comparisons required in order to make the best decision for their particular status, says Green of CB Richard Ellis.
Mortgage products are typically well advertised through the local media and though the banks themselves. Most homebuyers, as a starting point, will begin by looking at the headline interest rates on offer, and also the LTV ratio and required down payment, he says.
Another essential consideration is which bank is actually lending on the project. Some banks in order to mitigate liability, now only lend on completed product, or with major developers, says Green.
Agrees R Lakshmanan, CEO, Sakana Holistic Housing Solutions, Bahrain. Check which institutions are providing home finance against which real estate projects or developments. There may be selected projects financed by selected institutions for instance some banks may finance only the top tier developers, he says.
Assuming there is more than one institution, ascertain details of the financing offer applicable depending on whether the customer is national or expatriate (whether resident in UAE or non-resident).
This would include limit on amount of finance, percentage of finance, term of the loan, rate, fees (front end, back end etc), penalty for early settlement, type of rate whether it is fixed or variable, whether single or joint applicant will be considered, life and property insurance premium, time required to get approval, documents required etc, he adds.
Banks in the UAE employ a variable interest rate model for mortgage rates that takes into consideration the cost of borrowing among other factors.
Borrowing home loan, or for that matter any type of loan, carries some amount of risks, and so a borrower must be well-prepared to acquaint himself with the risks and then move beyond, say experts.
You need to consider how you will cope if you lose your employment. Life insurance, income protection insurance and critical illness insurance may all have a part to play in protecting your ability to make payments in the future, says Gregory.
An independent financial advisor can help with all these at the best rates from solid insurance companies.
However, unemployment or redundancy is the biggest risk you face, and there is insurance for these.
If you don't have a back-up plan you really should not be buying in the UAE, he says, adding that if the property is taken from you for defaulting and sold at auction you are still responsible for the remainder of monies owed to the bank, and security cheques have the ability to land you in prison, he says.
It is important to try and secure a pre-mortgage approval before actually providing any form of down payment or deposit on a unit, says Green.
Shariah-compliant and conventional mortgages
Islamic mortgages provide home loans in a manner that is compliant with Shariah. The property remains in the name of the lender and is leased to the buyer during the mortgage tenure, with ownership transferred after the loan is fully re-paid, says Kunal Mehta, Head of Mortgages, RAKbank.
In conventional mortgages, the buyer maintains ownership of the property and only a mortgage deed is issued. The lender's security is maintained by marking a line in the books of the developer or through issuance of title and mortgage deeds, where applicable, from the lands department.
On the other hand, Islamic mortgages do not require their borrowers to make any payments on a property that is still under construction, and payments are due only upon completion of property. Also, Islamic mortgages do not charge 'interest', but charge a profit rate, which is defined in the loan document. From a purely financial point of view, though, both mortgage types usually yield the same outcome ultimately, but the choice rests on the buyer's personal preference and beliefs, says Mehta.
Key steps
- Be sure on objective behind property buying
- Calculate monthly budget before applying for a home loan
- Look at your disposable income, not salary
- Create a buffer or emergency fund to repay loan
- Do a due diligence and be realistic on repayment capacity
Follow Emirates 24|7 on Google News.