Ash disrupts air travel for fourth consecutive day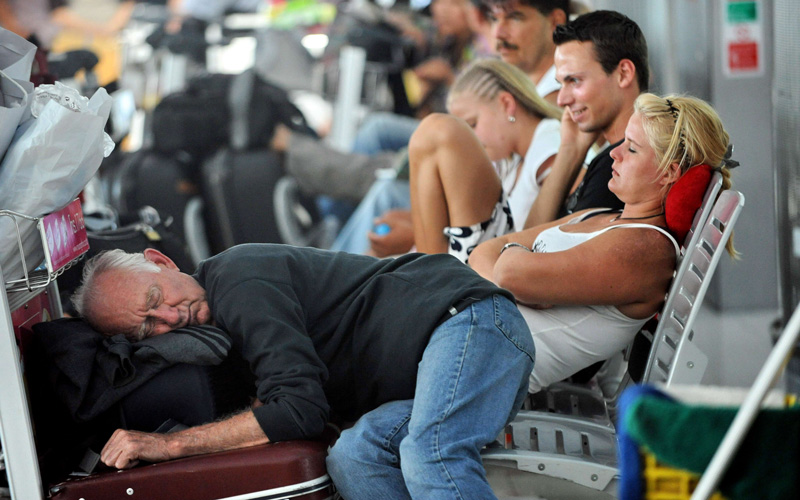 Much of Europe's airspace remains closed due to the volcanic activity in Iceland.

All of Emirates' flights to the UK and most other European destinations are cancelled on Sunday with the exceptions of: Moscow, Athens, Larnaca, Malta and Istanbul. These destinations could also be subject to cancellations if the path of the ash cloud continues to spread.

Currently, Emirates is not accepting passengers for travel to any European destinations (excluding Moscow, Athens, Larnaca, Malta and Istanbul) until April 20 (Tuesday).

To date, 229 Emirates flights have been cancelled and over 73,000 passengers have been impacted by the ongoing disruption.

Richard Vaughan, Divisional Senior Vice President, Commercial Operations Worldwide said: "Disruption of this magnitude is unprecedented in aviation history. The longer that it continues, the more complex the recovery process becomes.

"Emirates understands how difficult the ongoing disruption is for everyone affected. We continue to work on a contingency plan to get our flights and passengers moving as quickly as possible once airspace reopens.

"We estimate that, once approval has been granted to fly, it will take around 24 hours to get our flight schedules back to normal. However, with each day that passes, so the backlog grows.

"Currently, over 73,000 of our passengers have been affected by the cancellations. We plan to operate extra flights to help ease the situation but we will not be able to confirm any further details until clearance is received from European Air Traffic Control authorities."

All passengers are advised to check the status of their flight on www.emirates.com before leaving for the airport. Passengers are asked not to go to the airport if their flight has been cancelled.

Emirates continues to provide hotel accommodation in Dubai for passengers who were in transit when the disruption began. Currently the airline is providing accommodation and three meals per day for more than 5,000 of these transit passengers at a cost of more than $1 million per day.

Follow Emirates 24|7 on Google News.