British Airways strike upsets Dubai flights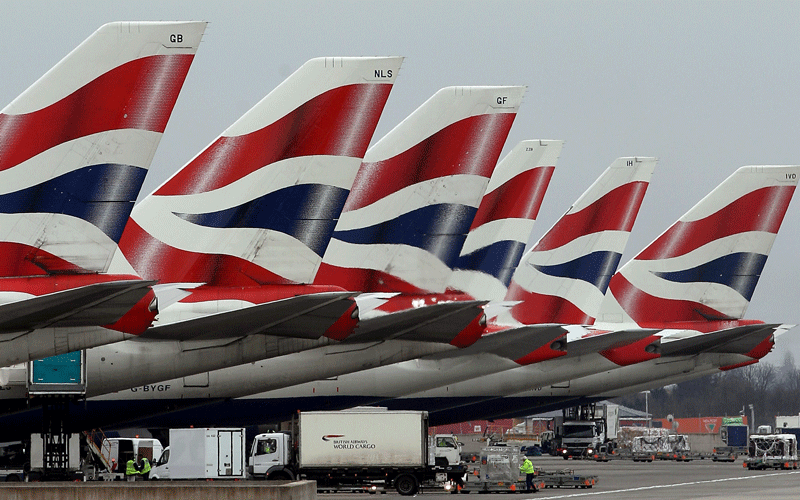 Thousands of British Airways (BA) cabin crew began a three-day strike on Saturday after last-ditch talks on a dispute over pay and conditions collapsed, leaving thousands of travellers facing chaos.
Members of Britain's biggest trade union, Unite, walked out at midnight (0000 GMT) on Friday, just hours after face-to-face talks broke down between union joint leader Tony Woodley and BA chief executive Willie Walsh.
More than 1,000 flights are set to be cancelled in the first three days of strikes, followed by a potentially more disruptive second walkout for four days from March 27 ahead of the busy Easter holiday period.
According to the British Airways website,
www.ba.com
, flights departing and arriving in Dubai will be among those affected.
"It's with great disappointment that I have to tell you all that negotiations have broken down," Woodley told reporters on Friday evening. "The strike goes ahead at midnight tonight."
He added of BA: "This company does not want to negotiate, this company wants ultimately to go to war with my members."
Woodley accused BA of proposing a deal during the last-minute talks that reduced the amount of pay on offer, saying it was "ridiculous to expect anyone to go to their membership with a worse offer".
A total of 1,100 BA flights out of the approximately 1,950 scheduled to operate during the first strike will be cancelled.
But BA has vowed to keep at least 60 percent of passengers flying during the action, using staff who are not striking, as well as leasing up to 22 planes with pilots and crew from up to eight other European airlines.
Walsh, who emerged separately from the talks, said: "It's deeply regrettable that a proposal that we have tabled to Unite that I believe is fair... has not been accepted.
"BA will be flying tomorrow and will continue to fly throughout these periods of industrial action."
Walsh added he had "no concerns" about threatened action from unions in France and Germany in sympathy with Unite.
Later, in a video on the airline's website, he told passengers he was "deeply sorry", adding: "This is a terrible day for BA."
But he said: "Thousands of our staff will be serving you over the weekend. I am confident that we will be able to deliver a good service."
Prime Minister Gordon Brown believes the strike is "in no-one's interest", a spokesman said.
He said it would cause "unacceptable inconvenience" to passengers and he urged BA management and workers to hold fresh talks as soon as possible.
The opposition Conservatives have accused the government of a weak response to the strike action because Unite is a major donor to Brown's ruling Labour party. Britain is expected to hold a general election on May 6.
The long-running dispute centres on cost-cutting changes to working conditions by the airline which the union says will lead to the introduction of a "second tier workforce on poorer pay and conditions".
BA, which is attempting to merge with Spanish rival Iberia, said last month it expected to notch up a record loss in the current financial year due to weak demand for air travel.
It made better than expected pre-tax losses of 50 million pounds (57 million euros, 79 million dollars) in the last three months of 2009.
In December, BA won a legal battle to prevent a 12-day walkout by cabin crew over Christmas and New Year after a judge ruled that a ballot of staff by Unite was invalid.
Meanwhile, further transport disruption loomed with a threatened strike by railway signal workers over plans to cut 1,500 jobs. Members of the RMT union voted Friday to take action, although both sides will meet for talks next week.
Follow Emirates 24|7 on Google News.