Marine officer shortage major problem for ocean fleet companies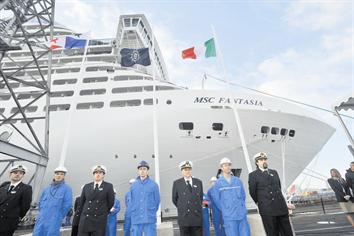 The shortage of marine officers continues to be a big problem for ocean fleet owners and managers, according to a new report by Drewry Shipping Consultants.

New ship orders may be cancelled, existing orders may not be delivered and older vessels may be scrapped to reduce the overall fleet, but the scale of the officer shortfall will still be considerable, says the report, Manning 2009, which Drewry compiled in conjunction with Precious Associates.

The report says the shortfall will be as high as 33,000 officers for 2009, rising to 42,700 by 2013, adjusted to factor an increase in new vessel cancellations and scrapping.

"Manning is still a major even though the global downturn may have thrown most shipping industry forecasts out of the window," said Drewry Shipping Consultants. "And the problem of officer shortfalls is not going away."

But the report states fleet owners and managers still need to review personnel strategies to avoid future manning issues.

Concerns are also being raised about companies cutting back on training to mitigate costs. If they do, the manning problem is likely to return to bite them, particularly given the length of time it takes to bring a seafarer up to officer class.

One of the report highlights addresses the question of remuneration, speculating that beefing up compensation packages with more than cash is becoming essential and that this is being tried across the shipping industry. "Some nationalities have seen increases in leave entitlements – good for personnel but not for employers as it has significantly added to both establishment and employment budgets," said Drewry. "At the same time, pressure to promote officers quickly is emerging and this too could have a negative impact both commercially and operationally."

In any case, said analysts, reduction in efficiency or safety would be counterproductive. While commercial fleets have enough capable seafarers now, industry experts fear that this may not be the case when the economy improves.
Follow Emirates 24|7 on Google News.