Strike not to affect UAE operations: BA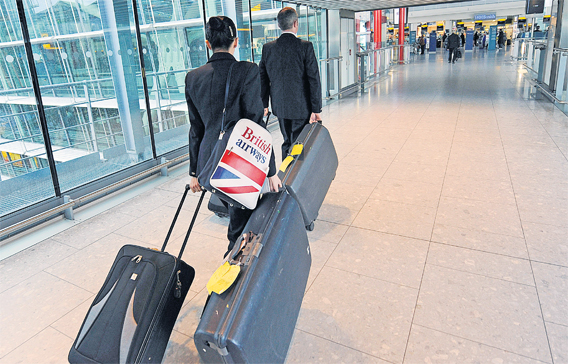 It will be business as usual for the UAE passengers travelling onboard British Airways (BA) next week, even as the carrier's 12,000 staff announced a seven-day strike from March 20.
A spokesperson for the United Kingdom-based airline told Emirates Business: "At the moment, all British Airways flights – including those to and from the Middle East region – are continuing to operate as normal. We are currently finalising our flight schedules for the strike period and have temporarily stopped selling seats on all flights operating on those dates."
BA's cabin crew will stage an initial three-day walkout, followed by a further four-day action from March 27, Unite union Assistant General Secretary Len McCluskey announced at a press briefing in London. The strike will be BA's first since 1997.
The airline responded to the announcement by withdrawing an offer put to Unite, saying the cost of preparing for a strike means the savings are no longer sufficient. "We are very disappointed by Unite's threat of what would be completely unnecessary industrial action and we remain available to talk with them at any time," was the official statement given to this newspaper from BA.
Damage control
The London-based carrier has taken decisive steps to assure passengers that the strike will not ground operations.
"We have had nearly 6,000 volunteers, which includes nearly 1,000 who have trained as cabin crew; and that number is growing," revealed the spokesperson.
He also said this manpower should go a long way in ensuring that long-haul flights will continue to operate as normal. "We plan to operate all London City flights, including London City to New York. Aside from this, all Gatwick long-haul flights and 50 per cent of Gatwick short-haul flights will also be functional.
"At Heathrow, we will operate a substantial proportion of our long-haul programme and a good number of short-haul flights too, assisted by chartered aircraft with crews from a number of UK and European-based airlines. We have at least 23 aircraft available to us over an extended period.
"We are also confirming plans with several other large carriers to release thousands of seats for rebooking for our customers."
The airline has stated that some long-haul flights will operate with a simplified onboard service, which will allow the carrier to offer an increased number of departures and destinations served. On short-haul, BA plans to charter additional aircraft and crews from a range of the UK and European-based airlines to assist with its operations.
"Prior to us confirming the schedule, customers on London Gatwick short-haul and any London Heathrow flights, who are concerned about whether their flight will operate and are booked to travel between March 19 and March 31, will have the choice of rebooking or cancelling and obtaining a refund. This option will no longer be available once the schedule has been announced," the spokesperson added.
More information about rebooking options, including dates covered by these guidelines, will be made available at ba.com when the schedule is published.
Action replay
While Unite pledged not to continue the strike over the Easter holiday from April 2 to April 4, the union has said action may be resumed on April 14 if the dispute isn't resolved.
Last-ditch discussions broke down on March 10 after BA rejected union proposals for a 2.6 per cent pay cut this year, as well as lower staffing levels and a reduction in allowances.
The carrier said the package fell "significantly short" of the £63 million saving claimed by Unite and that its own blueprint would achieve the sum without any wage reduction for serving employees. (With inputs from agencies)
Follow Emirates 24|7 on Google News.