UAE air traffic climbs 12% to 153,400 flights in Q1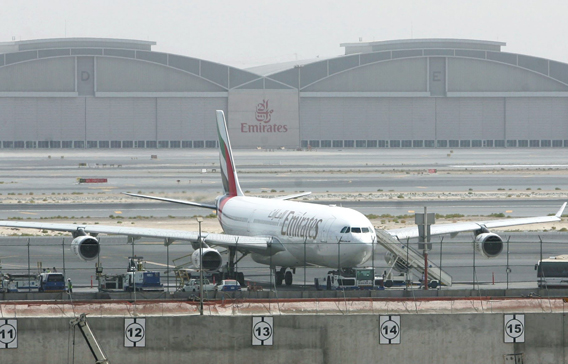 The air traffic movements in the UAE posted a 12 per cent increase in the first quarter of 2010, bringing the tally up to 153,400 flights compared to last year's 137,400 in the same period, the UAE General Civil Aviation Authority (GCAA) said yesterday.
GCAA's report for March recorded movements of 53,750 aircraft, an increase of 12.5 per cent, compared to 47,800 in the same month last year.
Average daily traffic last month was 1,734, representing an increase of 12.5 per cent from last year's 1,542 for the same period.
This growth was noted in all air activities and operations, including air safety, security and infrastructure, air transport, licensing, aeromedical and other transactions relating to civil aviation.
"In spite of the decreasing air movements around the world, the UAE achieved a growth of 12 per cent. This highlights the success of the UAE in maintaining high level of stability amid the current conditions and challenges," Saif Mohammad Al Suwaidi, Director-General, GCAA, said in a statement.
Compared to other emirates for the same period, Dubai ranked first with 24, 778 air traffic movements, or almost 46 per cent of total UAE traffic.
Flights passing over UAE skies came in second, taking 21.5 per cent of the pie, while Abu Dhabi came in third with 7,885 total flights.
Bringing up the last two spots were Sharjah International Airport (5,518 flights or 10.3 per cent of total air traffic) and local flights between UAE airports (3,433 or 6.4 per cent).
Fujairah International Airport witnessed 459 flights, while Al Ain Airport and Ras Al Khaimah International Airport had 150 and 90, respectively.
The three airports together represented 1.1 per cent of total UAE air traffic movements in March.
Follow Emirates 24|7 on Google News.