US panel finds evidence of Toyota cover-up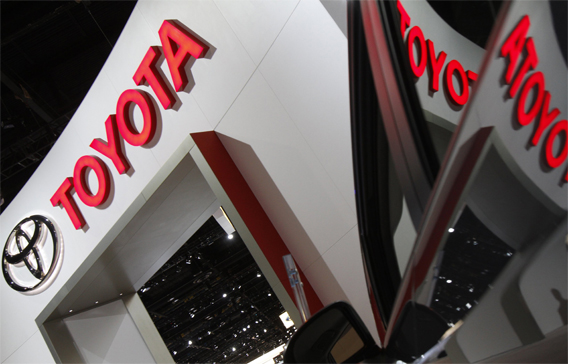 A US congressional panel has found evidence Toyota routinely withheld company records it should have turned over in court and settled personal injury cases to avoid revealing key engineering data dubbed the 'Books of Knowledge', said the panel's chairman.
A paper trail of Toyota's alleged misconduct in defending itself against personal injury suits was revealed in documents subpoenaed from a former in-house Toyota lawyer, Edolphus Towns, Chairman of the US House of Representatives Committee on Oversight and Government Reform said on Friday.
The documents "indicate a systematic disregard for the law and routine violation of court discovery orders in litigation", Towns wrote in a letter to Toyota's North American Chief, Yoshimi Inaba, demanding an explanation.
Moreover, the documents "raise very serious questions as to whether Toyota has also withheld substantial, relevant information" from US auto safety regulators, Towns wrote. The disclosure represents a potential bombshell for Toyota, whose top executives testified under oath before Towns' panel that the company was fully co-operating with investigations into safety issues, including sudden, unintended acceleration, that have led to a worldwide recall of some 8.5 million vehicles.
In a statement issued on Thursday in response to Towns' letter, the company defended its legal conduct, saying: "It is not uncommon for companies to object to certain demands for documents made in litigation."
"Consistent with that philosophy, we take appropriate steps to maintain confidentiality of competitive business information and trade secrets," said Toyota. "We are confident we have acted appropriately with respect to product liability litigation and discovery practices and look forward to addressing Chairman Towns' concerns."
The committee's review of the subpoenaed documents found references to a secret cache of data called the Books of Knowledge and kept in electronic form by Toyota engineers, said Towns. According to his letter to Inaba, the documents "indicate that Toyota entered into multimillion-dollar settlements in tort cases where they feared the plaintiff's lawyer was getting close to discovering the existence of the Books of Knowledge."
US sales this month falls
Toyota Motor's US sales for February likely took a hit from massive recalls, but the big question remains how deep the damaging crisis will cut into its results in coming months.
Grappling with its biggest safety crisis in history, Toyota is expected to be one of only two major automakers – along with Chrysler – to report sales declines for February.
On an industry-wide basis, analysts expect US auto sales to be near a 10.5 million vehicle sales rate, down from January but higher than year-earlier levels when sales were near the bottom of the deepest downtown in almost three decades.
Industry tracking firm Edmunds.com sees Toyota's market share dropping to 12.6 per cent in February, its lowest level since July 2005. The world's top automaker accounted for 17 per cent of US sales for all of 2009.
Keep up with the latest business news from the region with the Emirates Business 24|7 daily newsletter. To subscribe to the newsletter, please click here.
Follow Emirates 24|7 on Google News.