Abu Dhabi gold sales fall 20% in Q1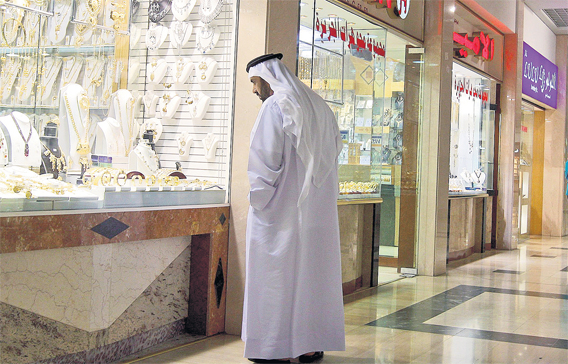 High prices deterred buyers at Abu Dhabi's gold market in the first quarter, sending retail sales at least 20 per cent lower year-on-year, a trend seen continuing in the next quarter, traders said yesterday. The price of 22 carat gold was around Dh120 per gram in the first quarter of 2010, versus Dh95 to Dh98 in the same period last year.
"Sales volumes so far this year have fallen at least 20 percent compared to 2009, but consumers are getting used to higher prices," said Tushar Patni, Director of Ajanta Jewellers, one of the largest retailers in the emirate. Sales are expected to remain flat for the next three months if gold prices remain at these levels or move higher, he added.
"We have to wait until summer when sales pick up as expatriates usually buy gold before leaving on holidays," said Patni. While the global financial crisis had previously held back consumers from buying gold, this was changing now, some traders said.
"People have realised prices will remain at these levels, so they have begun spending on gold," said C K Sajid, Manager at Joy Allukas jewellery, which has three outlets in Abu Dhabi.
Spot gold traded at around $1,136.45 (Dh4,172) yesterday, off a record high of over $1,226 hit on December 3. Retail gold prices move in line with spot prices. Tax-free jewellery in the UAE's gold souks and shopping malls draws Gulf, Arab, Asian and western tourists.
Follow Emirates 24|7 on Google News.