Brazil, India prospects drag down raw sugar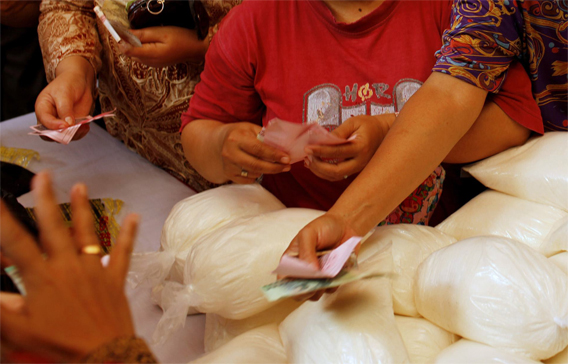 ICE raw sugar futures edged down in choppy trade yesterday as traders tracked increased crop expectations in Brazil and India, while London cocoa eased as attention focused on European demand data due later this month.
Coffee futures were little changed in slim volumes, with traders noting potential bullish concerns from prolonged dry weather in Southeast Asia which could affect robusta crop growth.
In sugar, raws erased early gains to fall and whites edged up, losing some ground under pressure from a strong dollar, in routine two-way investor dealings in slim volumes as dealers focused on a likely large harvest in the centre-south of Brazil.
Analysts said it could take a few months before the Indian crop outlook becomes clear. Brazil and India are the world's top two sugar producers, respectively. "At some stage (in the next few months) sugar should come back to 20 cents/pound (lb)," said Pierre Sebag of consultancy Sugar K.
Dealers said a key factor would be sugar deliveries against the expiry of the ICE May raw sugar contract on April 30. ICE May raw sugar futures were down 0.16 cent or one per cent to 16.24 cents a lb at 1058 GMT, while London (Liffe) May white sugar was up $1.40 or 0.3 per cent to $483.00 per tonne in thin turnover of 1,384 lots.
Last week, benchmark raws sank to an 11-month low at 15.46 cents a lb. Since scaling a 29-year top at 30.40 cents a lb on February 1, the sweetener has lost 46 per cent in value.
Rain will stop over most of Brazil's main cane-growing state Sao Paulo by mid-week, a forecaster said on Monday, enabling producers to fire up harvesters and progress with the 2010/11 crop now starting.
In cocoa, attention focused on the European Q1 grind, a key measure of demand, which is due to be released by the European Cocoa Association on April 13.
Follow Emirates 24|7 on Google News.