DINR futures slide on India inflation fears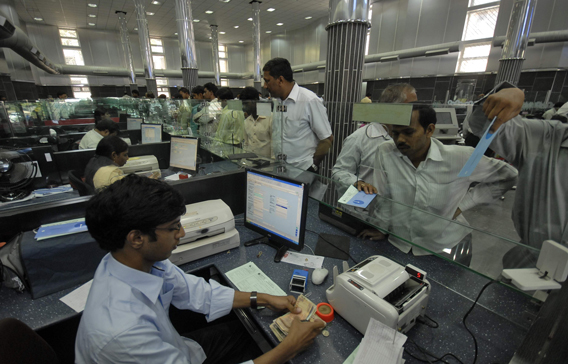 After gaining for more than a week, the dollar/Indian rupee (DINR) futures on Dubai Gold and Commodities Exchange (DGCX) turned weaker yesterday owing to concerns about soaring inflation in India.
DINR currency pair was trading 0.12 cents lower at 218.70 cents per Rs100 at 5pm amid thin volume of 47 lots.
"Rupee futures started moving down because of the euro, which is going down against the dollar. Adding to this, the alarming inflation rate has become a cause of concern in the market that impacted the trading pattern in the Indian currency. When the RBI [Reserve Bank of India] announced increase in interest rates, the rupee futures started moving upwards as the market players considered this as good sign of growth in economy," Vinit Rasiwasia, Trader and Relationship Manager at Al Ameen Brokers, DMCC, told Emirates Business.
Until yesterday afternoon, the DINR futures were weathering the odds that were pushing other currency pairs into pressure. There has been an ongoing inflow of foreign funds into Indian equity markets. This has been one of the major drivers in pushing the rupee higher.
The annualised rate of inflation in February rose to 9.9 per cent from 8.6 per cent in January. The RBI on March 19 raised interest rates to control the rising inflation.
Follow Emirates 24|7 on Google News.