Dubai Gold futures show signs of consolidation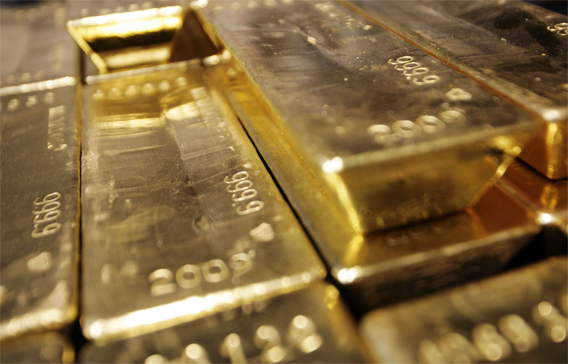 Dubai Gold (DG) futures are showing signs of consolidation on Dubai Gold and Commodities Exchange (DGCX) ahead of ending the April contract.
Gold April contract was trading at $1,112.62 an ounce at 4:50pm yesterday. Despite drop in value, DG recorded 1,250 contracts second highest next to dollar/pound pair that witnessed trading of 1,456 contracts.
PK Sajith Kumar, CEO of JRG International Brokerage, told Emirates Business: "April contract is going to expire. On the other hand, the global financial year is coming to a close in March end. Because of these two factors, investors prefer to book profits in gold futures. Most investors are exiting their positions in gold considering tax adjustments. Portfolios and fund managers are trying to show more allocation in gold as part of their financial year adjustments and to enter the June contracts. Equity markets in the US and EU are picking up and this will also put some pressure on gold."
Gold futures, which have been the main contributor to DGCX volumes, closed the previous week at $1,107.20 an ounce registering a marginal rise of 0.393 per cent. The weekly high was $1,133.10 and low was $1,101.30.
"Commodities prices may do some base building this week, with a bias towards higher prices. Gold prices appear set to move somewhat higher in the weeks and months ahead. However, before they do that, prices may consolidate for a while longer around recent levels," said CPM Group in its weekly market report.
Gold continues to benefit from investor interest in these metals as alternative assets. The ongoing financial crisis in Europe is helping to keep investors interested in precious metals. Additionally, the gold and silver markets have tightened somewhat in recent weeks.
"Technically and fundamentally, I am neutral on gold this week. Because, it's uncertainty that is influencing the yellow metal prices. Uncertainty over Greece's economy is still impacting the trading in gold resulting in more volatility.
The next resistance level is $1,133," said Suchit Bhatia, trader at CFB Global.
"Gold prices could test $1,140 this week and may even make a run towards $1,160. If gold is able to hold above $1,100, the decline toward this level could trigger increased investor and speculative demand this week," said CPM Group.
Overall, commodities are also benefiting from investor interest as investors are increasingly accept the view that the recession has ended in most parts of the world.
"European and Japanese economic trends remain worrisome, but stronger growth elsewhere is helping focus investors' attention on commodities as assets the prices of which seem more likely to rise sooner in an economic recovery, with other assets such as real estate, equities, and bonds lagging," said the CPM Group report. Gold headed toward $1,140 in the mid previous week, but profit-taking, technical selling and a strengthening US dollar all weighed on prices during the remainder of the week.
On Friday 19 March the Reserve Bank of India unexpectedly raised interest rates, resulting in a strengthening rupee and lower gold prices in India.
Follow Emirates 24|7 on Google News.