Emal delivers first shipment of ingots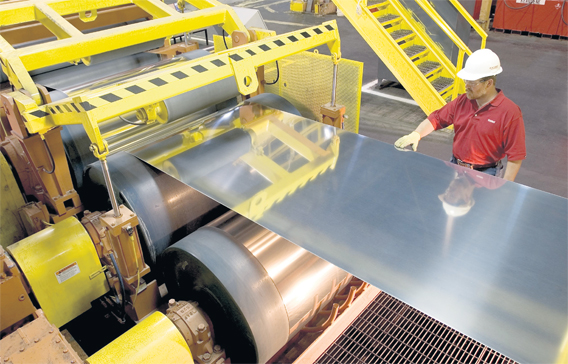 Emirates Aluminium (Emal) has delivered its first shipment of aluminium in the form of standard ingots, to Al Jaber Aluminium Extrusions, a member of the Abu Dhabi-based Al Jaber Group.
Al Jaber Group is scheduled to receive a regular supply of primary aluminium from the Taweelah-based smelter and will be using its produced aluminium in a range of products from windows, doors, curtain walls, thermal breaks, lighting, access devices, signage, furniture, decor, vehicles to machine bodies.
"Emal is extremely proud to be supporting the downstream industry in Abu Dhabi," said Saeed Fadhel Al Mazrooei, CEO, Emal. "Over time, we hope that Emal-produced aluminium will make its way into the daily lives of every resident in the emirate, through the products they purchase, the homes they live in and the environment that surrounds them."
"When we supply local companies with primary aluminium, it builds even greater diversification for Abu Dhabi in line with the emirate's strategy for 2030. As an employer and exporter, Emal plays a major role in the economy of Abu Dhabi, but the real impact comes downstream where job creation and economic growth will be exponential," said Mazrooei.
Mohamed Al Jaber, CEO of Al Jaber Group, said: "We at Al Jaber Aluminium Extrusions are proud to be dealing with a national facility like Emal. We look forward to more dealings and encourage everybody to show support and commitment to our national industry."
Follow Emirates 24|7 on Google News.