MoE promises shipload of steel to check price rise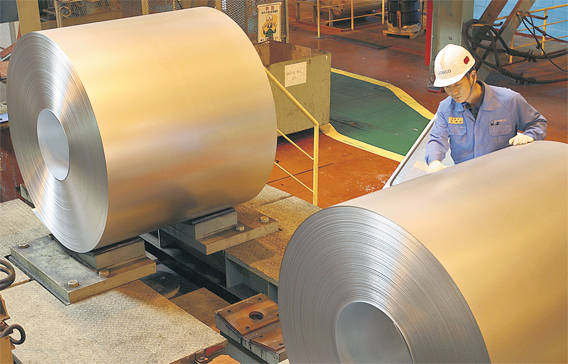 The Ministry of Economy yesterday said 150,000 tonnes of steel will arrive within the next few days. The shipment will bring the prices of steel down, it said.
Hashim Al Nuaimi, Director of the Consumer Protection Department, told Emirates Business that a meeting was held with big steel importers and manufacturers and an agreement was reached to increase imports. Representatives of the Dubai Department of Economic Development were also present.
An agreement was also reached for boosting the production capacity of local plants and to secure large stocks, so that price hikes around the world do not reflect on the price of steel in the UAE, said Al Nuaimi.
He said big steel manufacturers have promised to ensure that there is no monopoly in the market, and to make a deal with distributors not to hoard steel in the future. They also promised to make plans for increased production and to put the needs of the local market before the export market.
The Emirates Iron and Steel Factory – which meets some 50 per cent of the local market needs of three million tonnes – and the 12 major importers have agreed to fully co-operate to keep prices in check, Al Nuaimi said.
The price yesterday went down to Dh2,700 per tonne against Dh3,400 recorded during the past two weeks.
Follow Emirates 24|7 on Google News.