Safco tops forecasts with 33% rise in Q1 net profit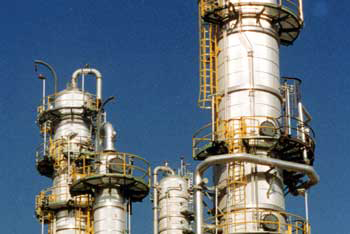 Saudi Arabian Fertilizers Co (Safco) beat first-quarter earnings forecasts, posting its highest quarterly net profit since the start of the global slowdown, helped by higher ammonia and urea prices.
Shares in Safco rose by up to 6.1 per cent after the company unveiled a better-than-expected 33 per cent rise in its net profit for the quarter to SR698 million (Dh683m), against SR525m in the year-earlier period. The median forecast of seven banks surveyed by Reuters was for a net profit of SR592.9m.
It was Safco's highest quarterly net profit since the third quarter of 2008, when the company and global chemical giant Saudi Basic Industries Corp (Sabic), which owns 42.9 per cent of Safco, first felt repercussions from the global financial crisis.
Safco said in a statement on the bourse website that prices during the first quarter improved compared to the year-earlier period, but sales volumes were up compared only to the fourth quarter.
"These numbers are very good although prices did not rise by that much. For instance, prices of urea – Safco's main product – rose between two and three per cent," said Hesham Abu Jamea, head of asset management at Bakheet Investment Group.
Safco gave no details on the value or volume of sales for the first quarter. The company had reported a SR335m net profit for the fourth quarter of 2009.
"Sales volumes were bound to be higher than their level in the fourth quarter which witnessed a full-month stoppage for maintenance. They must have come back to normal production levels during the first quarter," Abu Jamea said.
Earnings per share rose to SR2.80 in the first quarter, from SR2.10 a year earlier, Safco said. Operating profit for the period rose 41.4 per cent to SR618m.
"Safco makes gains from investment in affiliates such as Ibn Al Baitar fertilizers firm. That is why operating profit is lower than net profit," said Abu Jamea.
Shares in Safco yesterday added almost three times first-quarter earnings per share to SR144.50.
Follow Emirates 24|7 on Google News.