Signs of US growth will push metals up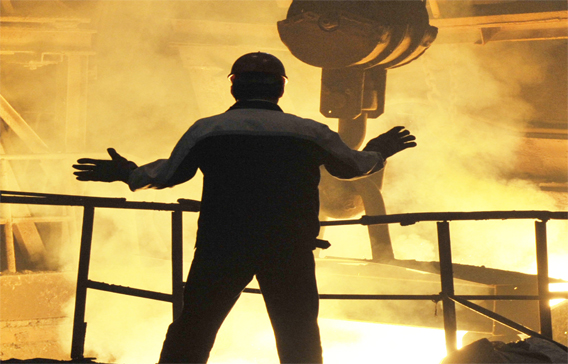 Signs of a stronger economic growth in the United States, the world's largest economy, could see increased demand in metals, analysts said.
"There is more confidence that the economy is going to recover, so demand will outweigh supply," said Eugen Weinberg, commodities analyst at Commerzbank.
However, a major risk for industrial metals is the extent and timing of fiscal tightening in China, which is said to account for more than 30 per cent of global copper demand – estimated this year at above 18 million tonnes.
"For the next leg up, we do need concerns about China to be alleviated," said Max Layton, analyst at Macquarie. "For people taking a longer-term view, there will be opportunities to start accumulating on any dips triggered by macroeconomic weakness," he said.
A rising dollar before markets closed on Friday has seen copper under pressure. The fiscal tightening in China also caused major worries in the metals market.
Benchmark copper on the London Metal Exchange had ended at $7,435 a tonne on Friday from $7,486 at the close the previous day.
The metal used in power and construction has risen about 20 per cent since early February.
Last week, the euro fell to its lowest in more than two weeks against the dollar, partly because of worries about Greece's debt problems. Dollar-denominated metals become more expensive for holders of other currencies when the dollar rises.
Industry consultants CRU Group expects the nickel market to see a deficit for the first time in four years.
The global nickel market could see a deficit of 10,000 tonnes this year, consultants at Brook Hunt said in an interview. Industry estimates show that the global nickel market this year could be around 1.4 million tones.
Three-month nickel hit $22,900 a tonne, the highest since March 4, when markets closed on Friday. It ended at $22,450 a tonne compared with $22,760 at the close on Thursday.
Stocks of nickel in LME warehouses are down 8,724 tonnes since early February to 157,752 tonnes, a level last seen at the end of last year.
Stainless steel mills account for about two-thirds of global nickel demand.
"This shift in inventory dynamic was a clear signal that the nickel market was in deficit," Barclays Capital said in a note. "Decline in stocks has been accompanied by reports of improving production levels in the global stainless steel sector."
Follow Emirates 24|7 on Google News.