Steelmakers vie for space in Gulf tinplate market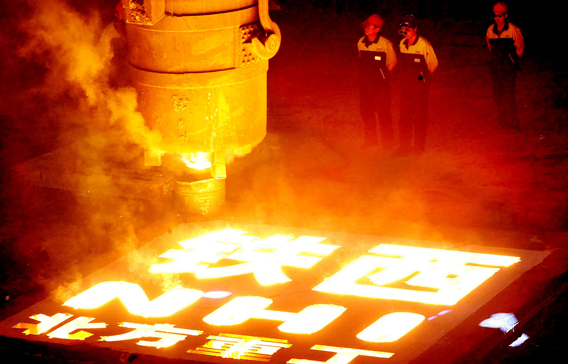 The GCC is emerging as a "battleground" for tinplate manufacturers from across the world, industry insiders said yesterday.
All major steel producers typically have a tinplate production unit as steel constitutes more than 95 percent of the tin plate.
Dubai being the hub of re-exports from the region is the epicentre of the emerging battle considering it accounts for a large chunk of the region's packaging and re-export industry. The scuffle for tinplate markets now extends across the Gulf.
"The region is a big battle ground for us. You have all the major steel producers, including Arcelor Mittal [that exports from its tin plate unit in Kazakhstan] and Tata Steel vying for space here," Abesh Chatterjee, Head (International Trade) of the Tinplate Company of India Limited, told Emirates Business. Besides, producers such as Corus, a subsidiary of Tata Steel, have also been exporting tinplate to the region.
The Middle East as a whole consumes about 1.5 to two million tonnes of steel annually.
"Unfortunately, there is no tinplate producing unit in the Middle East. Everyone sells into the Middle East. European producers have a stronger presence in the market, considering the proximity to the region."
Tinplate Company of India, a part of the Tata Group, exports about 60,000 tonnes of tinplate annually, about half of it to the Middle East, from India. Forty per cent of this export is directed to Dubai. And Chatterjee said he expects this figure to rise.
"At our factory in Jamshedpur in India, we have increased our production of tinplate from 180,000 tonnes a year to about 380,000 tonnes. We see a rise in demand," he said.
Chatterjee said the demand for tinplate has been supported by food processing industry which maintained its momentum even during recession.
"Demand somewhat slowed down in container product segment such as paints but the demand for food processing industry remained intact."
Currently, tinplate is being sold at $1,300 (Dh4,775) per tonne in the international markets. The demand for tinsurprisingly rose in March the last year, raising the metal's price by 20 per cent to about $ 25,000 per tonne, Chatterjee said.
Now tin prices range between $17,550 and $17,575 per tonne.
Spot price of tin at the London Metal Exchange stood a $7.96 per pound yesterday. The price of iron which constitutes more than 95 per cent of tin has also considerably risen this year.
Follow Emirates 24|7 on Google News.