Contractors' body urges state to create common FIDIC contract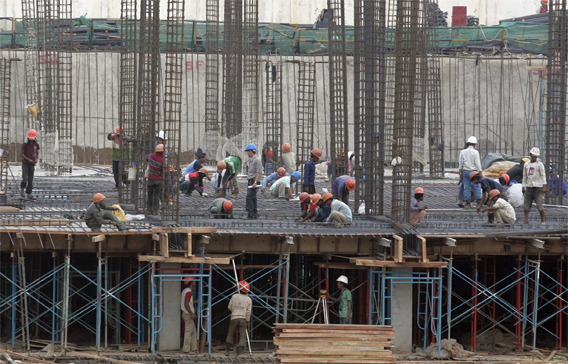 The UAE Contractors Association strongly urged the government to create a common FIDIC (International Federation of Consulting Engineers) contract for the entire construction industry at its annual general meeting held yesterday in Dubai.
The organisation has submitted its study and recommendations to the Statistics Centre of Abu Dhabi on creating a common building material index for UAE a while ago and is awaiting a response, said senior officials. The association also approved a Dh2 million budget for 2010.
"We are urging the government to create a uniform contract format for the construction sector and have submitted it as a draft to the higher authorities," Dr Ahmad Saif Belhasa told Emirates Business. "That draft has been passed to a committee, which looks at creating laws and regulations. We hope this is addressed since we don't want to work as individual companies but as a single body.
"We have started our efforts in Abu Dhabi and then in Dubai. We still don't have an authority here to look into construction matters, and [so we] have also requested the Dubai Economic Council to look into it."
Belhasa added that the association will be "happy if Abu Dhabi starts a construction court. Within the association, we help our members who have litigation or arbitration issues and try to reach a resolution". The association has a total of 745 companies.
Humaid Salem, GM at the association, added: "There is no official price index for building materials in the UAE. We have been working with the Statistics Centre of Abu Dhabi on this. We have submitted our study... [but] are not sure when they will come to a conclusion. What we are aiming for is a common building materials price index that can be used by any construction firm when it gets into a dispute and as a standard for our entire industry in the UAE."
About the association's plans, Salem said: "We intend to make changes in the coming year. We have three branches in Abu Dhabi, Dubai and Sharjah. We have the licence to open in Fujairah and Ras Al Khaimah, and will now develop that into new branches. We are also looking at a strategy to manage all the branches under one umbrella.
"We are looking at creating a new section for training with a separate building for members and non-members in the construction industry. This will include training for new labour."
Follow Emirates 24|7 on Google News.