Eight permits for cement plants in Egypt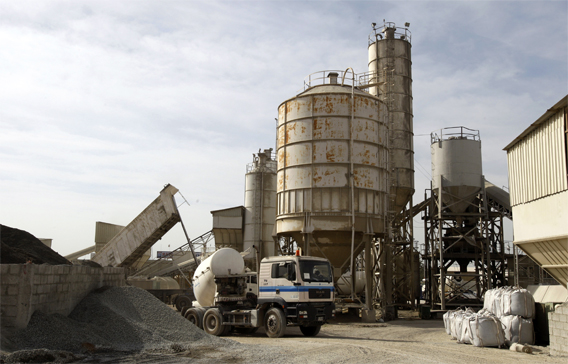 The Egyptian Government plans to issue eight licences for cement plants this year, Trade and Industry Minister Rachid Mohamed Rachid said yesterday.
It is also set to reissue production licences to two cement firms that had their permits scrapped, in a move that could help meet demand in a buoyant construction sector, which has defied a regional downturn. El Wadi Cement and North Sinai Cement had their licences cancelled last year over start-up delays and financing shortfalls, but were granted 60 days to challenge the decision.
While the firms did not meet the conditions during the appeal period, they have since made efforts to secure financing to help projects off the ground.
"The licences will be reissued in the same areas to ensure sustained development and the flow of investment to those two areas," Amr Assal, head of the Industrial Development Authority, said yesterday. The new licences will be issued in May, he added.
In February, El Wadi said it had secured a $328 million (Dh1.2 billion) loan from Liechtenstein bank to build a 1.5 million tonne per year cement factory. Assal said North Sinai Cement, to build its plant in central Sinai with investments worth E£1.7bn (Dh1.13bn), had also secured financing. He did not give details.
Egypt's construction industry has grown despite the global downturn, even as it has stalled elsewhere in the region. Cement demand rose 25 per cent last year, driven largely by a growing population and cash-fuelled economy.
Egypt aims to boost its cement production capacity to 80 million tonnes a year from 50 million now, and has said it will start the bidding process for eight additional production licences by the mid-2010.
North Sinai Cement and El Wadi Cement were granted two of six cement factory licences offered in late 2007.
Follow Emirates 24|7 on Google News.