Eurofer urges EU to prevent unfair competition and excessive pricing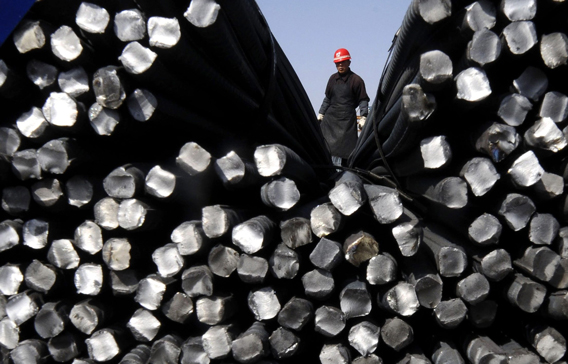 European steel industry body Eurofer urged European Union regulators yesterday to prevent unfair competition and excessive pricing of iron ore, saying it could hamper economic recovery.
Eurofer issued its appeal to the EU a day after top iron ore producer Vale and BHP Billiton, the world's No3 producer, said they would price iron ore to Japanese steelmakers quarterly from April 1, signalling the demise of annual fixed-price deals.
Eurofer, representing ArcelorMittal, ThyssenKrupp and Corus Group said they see "strong indications of illicit co-ordination of price increase" and "pressure on individual steel producers to accept" them.
They have demanded an EU antitrust probe to check for monopoly abuse and cartel-type behaviour by the three major iron ore suppliers – Vale, BHP Billiton and Rio Tinto and say price increases of between 80 per cent and 100 per cent cannot be justified solely by higher demand from emerging economies China, India and Brazil. It said market concentration by three companies controlling almost three quarters of the world market had resulted in unbalanced pricing power and a high degree of market concentration in the seaborne iron ore market.
"Iron ore is the basis for the EU's most important value chain," Eurofer said in a joint statement with Orgalime, the European Engineering Industries Association.
"If economic access to it is hampered through unjustifiable pricing and consequently steel production in Europe is jeopardised, this will have severe consequences for the whole value chain and millions of jobs in the sectors."
It said a proposal by BHP and Rio Tinto to merge their Australian iron ore assets into a joint venture would intensify concentration in the sector, with iron ore supply being dominated by only two companies.
"Eurofer and Orgalime urge... an immediate intervention by European governments to tackle competition distortions in raw material markets and to prevent speculation in order to support the long-term future of the industrial value chain," the statement said.
Follow Emirates 24|7 on Google News.