Green code for building utilities from April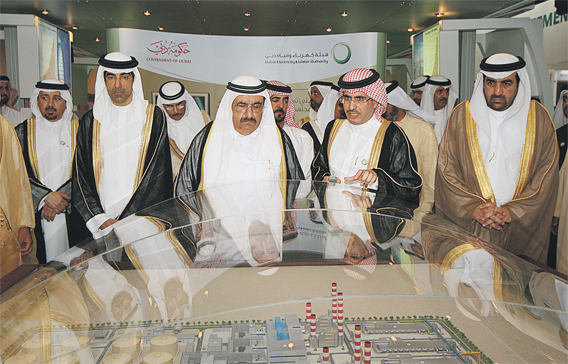 Dubai will launch the green building regulations related to utilities next month and will give contractors of new projects five months to comply with the new rules.
The move will make Dubai the first city in the Middle East that officially applies the green building standards to its residential and commercial buildings.
"In the initial stage, all new buildings will be required to comply with the codes and regulations and incorporate them in their construction designs," said Saeed Mohammed Al Tayer, Managing Director and CEO of Dubai Electricity and Water Authority.
"We will issue the rules in April and we will give them a five-month grace period where the consultant and the contractor will be aware of the regulations," Amal Koshak, Senior Manager - Demand and Tariff Management, Dubai Electricity and Water Authority, told Emirates Business.
"We will have awareness sessions with consultants and contractors. By September, we will have a cut-off date. From then on, all projects will have to comply with the rules," she said.
Separate civic code
The rules concern only those of Dewa's requirements and are not incorporating the requirements of Dubai Municipality, which will also issue a separate set of codes.
Dewa's scope includes matters relating to energy, water and renewable, while Dubai Municipality covers issues of site selection, quality of materials used in construction, indoor environmental quality and waste management.
Asked why both the codes of Dewa and Dubai Municipality are not launched at the same time, Koshak said: "We have to take things slowly, especially with the economic crisis. There is also some kind of cost increment involved in this, about five per cent more than the original plan, but savings later on is 30 to 40 per cent."
If the rules are not complied with, contractors would not be given no-objection certificates to obtain power and water supplies, Koshak said.
It is part of the standard operating procedure in Dubai that upon signing a lease for the allocated plot, the developer shall apply to the service authority for power connection and installation of his own meter.
The consultant must, therefore, apply prior to starting any construction works for the no-objection certificate from Dewa and Dubai Municipality in a prescribed format.
All installations and equipment are subject to Dewa's inspection, testing and final approval before connecting the electric supply. "If you don't comply with the new standards, there is no provision of power and water," said Koshak.
Stress on renewable energy
Among the highlights of the code is the generation and use of renewable energy. Thus, for all new buildings, any additional external lighting load must be powered entirely through renewable electricity sources such as photovoltaic systems.
A solar water heating system must also be installed to provide 75 per cent of domestic hot water requirements. Where a building incorporates on-site generation of electricity from small or medium-scale embedded generators using renewable energy sources, the equipment, installation and maintenance of the system must be standalone or off grid and not connected to the Dewa network.
Under the building systems, all residential, commercial and industrial areas are mandated to fit their elevators and escalators with controls to reduce speed or to stop when no traffic is detected. They and must be fitted with controls to reduce energy demand, too.
The average lighting power density for the interior connected lighting load for specific building types must be no more than the watts per square metre of gross floor area 10 for office, hotels, resorts and restaurants, 12 for educational facilities, 13 for manufacturing facility, 14 for retail outlets and shopping malls, and eight for warehouses.
The average lighting power density for the exterior will also be regulated.
Lighting controls will also be required to allow lighting to be switched off when daylight levels are adequate or when spaces are unoccupied and to allow occupants control over lighting levels.
Controls will also be required for all buildings' (except villas) heating ventilation and air-conditioning systems. New hotels and other guest rooms would have to incorporate control systems able to turn off the lighting, AC and power when the room is not occupied. In addition, it is recommended that each guest room should incorporate control system to enable turning off AC when the balcony door or window is kept open.
All new district cooling plants must incorporate a thermal energy storage facility with a capacity of at least 20 per cent of the design capacity of the plant.
With regard to meters, all new buildings' meters must be fitted to measure and record electricity and water demand and consumption of the facility as a whole and to provide accurate records of consumption.
For those supplied by a central AC source such as a chiller plant or district cooling, meters must be fitted to measure and record chilled water supply to AC units.
Keep up with the latest business news from the region with the Emirates Business 24|7 daily newsletter. To subscribe to the newsletter, please click here.
Follow Emirates 24|7 on Google News.