Masdar completion delayed, goals scaled back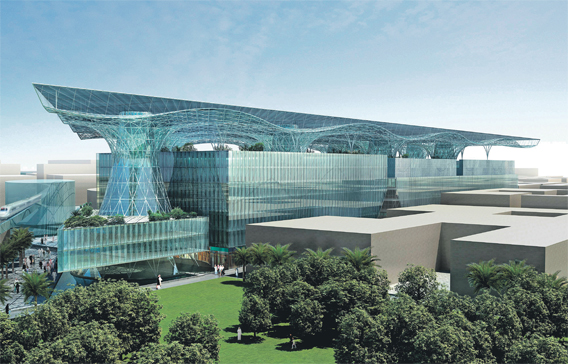 Plans for an ambitious clean-energy city being built outside Abu Dhabi are being scaled back as part of a wide-ranging review of the $22 billion (Dh80.8bn) project.
The government-run company behind Masdar City said on Sunday the project would not be completed until at least 2020 – four years after the original deadline – and could stretch until 2025.
In an emailed statement, the Abu Dhabi Future Energy Company also said that while it still aims to be eventually powered 100% by renewable energy, it will no longer rely solely on on-site clean energy sources. That was a key goal of the project, which had aimed to be 100 per cent carbon neutral.
"Instead, the purchase of renewable energy from off-site locations may also be utilised as energy demands increase over the project's lifetime," it added.
Follow Emirates 24|7 on Google News.