Projects worth $418bn under construction in the UAE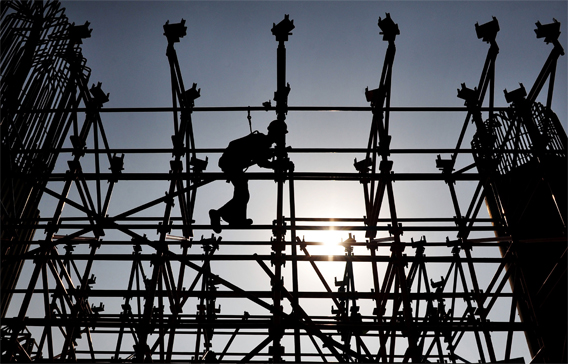 A total of 1,296 projects valued at more than $418 billion (Dh1.53 trillion) are currently being built in the UAE, according to the latest market analysis published by UAE-based research company Proleads Global yesterday.
An additional 303 projects worth $143bn are already in the design, planning, and or, bidding stage in the study, which was compiled on behalf of CityBuild Abu Dhabi, a new trade show for the region's building and construction industry which opened yesterday.
The total state of the UAE civil construction market covers 2,552 projects with a combined budget value of about $930bn.
Out of that total it finds 842 projects with a total value in excess of $350bn on hold as a result of the economic slowdown and a further 111 projects valued at more than $14bn have been cancelled. For the most part, the investigation considered projects with a budget value greater than $10 million.
In a sector breakdown, Proleads investigation shows the total commercial sector consists of 462 projects valued at $253bn. The total retail sector consists of 336 projects valued at $148bn with 64 per cent of projects still active. The hospitality sector consists of 392 projects valued at $162bn with 63 per cent active.
The residential sector consists of 682 projects valued at $306bn with 62 per cent projects active.
The education and healthcare sector consists of 680 projects valued at $58bn with 64 per cent of projects active. Within this sector, 20 per cent of the budget value is in the pre-execution stages. Across all sectors cash flow has seen some decline during 2009.
Follow Emirates 24|7 on Google News.