Saudi plans six more industrial parks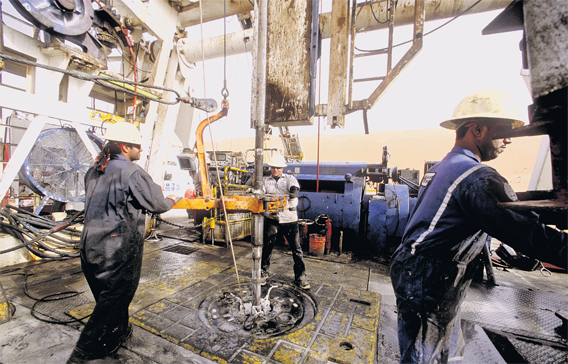 Saudi Arabia plans to set up at least six more large industrial parks and hand out contracts worth up to $1.6 billion (Dh5.8bn) to equip them as part of efforts to diversify the economy away from oil, a government official said.
The top Opec exporter is trying to lower dependence on oil and build up new industries as the kingdom has to speed up job creation for a rapidly rising young population. Saudi Arabia is rolling out investments worth $400bn until 2013 to upgrade infrastructure, build roads, power plants, utilities or universities.
To attract investments, the government is creating so-called industrial cities across the Gulf state which offer cheap leases and other subsidised government services.
The total area of parks would rise to 71 million square metres in a first step and later to more than 100 million square metres, up from 42 million, said Tawfig Fozan Al Rabiah, head of the Saudi Industrial Property Authority which develops the industrial zone.
The government wants to offer tenders worth SR5bn-6bn (Dh4.89bn-Dh5.87bn) in the next five years to equip these cities with services such as housing compounds or utilities, Rabiah told Reuters.
Contracts would be signed on a build-operate-transfer basis under which an investor typically runs a project for the government over a limited period of time.
"We have started development of six new cities and possibly expand some old cities. The total area that we are adding now ... is 60 percent to what we have developed over the past 40 years," he said.
Last week, the kingdom launched the Sudair Industrial City north of the capital Riyadh where it hopes to bundle firms from different sectors and attract investments of SR5-10bn in the first few years. Other zones in the works are in the Red Sea port of Jeddah, in Dammam in the oil producing Eastern Province, as well as in underdeveloped areas near the Yemeni and Iraqi borders.
Follow Emirates 24|7 on Google News.