Sejima and Nishizawa win architecture's 'Nobel'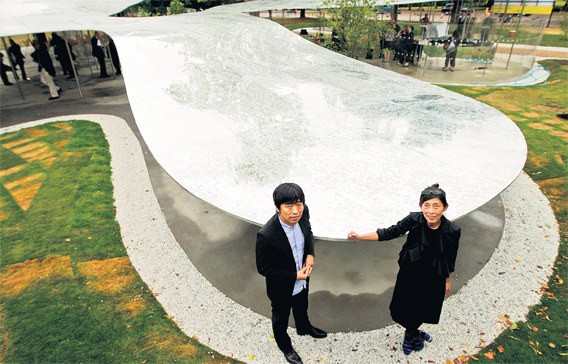 Japanese architects Kazuyo Sejima and Ryue Nishizawa were awarded the Pritzker Architectural Prize yesterday, the industry's most coveted award.
"The formal ceremony for what has come to be known throughout the world as architecture's highest honour will be held on May 17 on historic Ellis Island in New York, United States," the Hyatt Foundation said after announcing the award, sometimes called the "Nobel prize for architecture".
The award and $100,000 (Dh367,000) grant to Sejima and Nishizawa, partners in the architectural firm Sanaa, marks only the third time two architects have been named in the same year, according to Hyatt Foundation chairman Thomas Pritzker.
"The buildings by Sejima and Nishizawa seem deceptively simple," the jury said.
"The architects hold a vision of a building as a seamless whole, where the physical presence retreats and forms a sensuous background for people, objects, activities and landscapes. They explore like few others the phenomenal properties of continuous space, lightness, transparency and materiality to create a subtle synthesis," said the jury.
Sejima, the woman in the pair, and Nishizawa have also worked on a now-dismantled temporary pavilion for London's Serpentine Gallery; the Naoshima Ferry Terminal in Japan and the Christian Dior Building in Tokyo. They will build a branch of the Louvre Museum in Lens, France.
Follow Emirates 24|7 on Google News.