Asia gasoil rises as crude climbs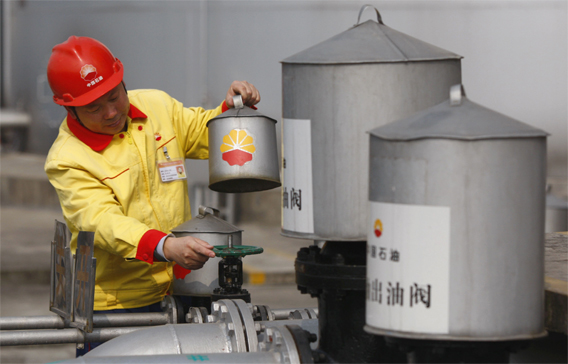 Asia gasoil rose as crude oil rebounded and the premium paid for ultra-low sulphur cargoes increased in Singapore, the region's biggest oil-trading centre.
Benchmark gasoil, or diesel, with 0.5 per cent sulphur climbed $1.10, or 1.2 per cent, to $95.25 a barrel, according to Bloomberg. Jet fuel gained $1.15, or 1.2 per cent, to $95.10 a barrel. Each product rose the most since April 6.
In Singapore, Vitol Group sold 150,000 barrels of gasoil with sulphur content of 10 parts per million to BP at $1.10 a barrel over April quotes, traders said. That's a bigger premium than 90 cents in the most recent transaction for that grade April 6. The discount on jet fuel cargoes doubled to 40 cents a barrel to benchmark quotes after Glencore International bought from Mabanaft and BP sold to Chevron, traders said.
ConocoPhillips failed to charter the Ioannis I to load 40,000 metric tonnes of gasoil from South Korea on April 20 with a delivery option to Chile, shipbrokers Clarkson Asia and Millennium Chartering said in reports yesterday. The proposed freight rate was $1.5 million (Dh5.5m), or more than $5 a barrel.
Separately, 90,000 tonnes of South Korean gasoil was to be loaded on the Sapporo Princess for delivery to the UK, Clarkson said. The charterer's identity wasn't disclosed.
Follow Emirates 24|7 on Google News.