CGES projects 1.9% rise in global oil demand in 2010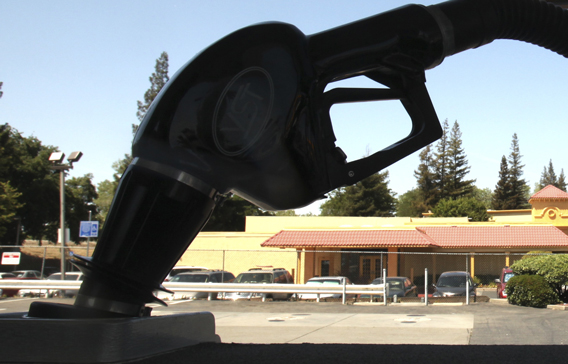 Global crude demand is gradually recovering but oil prices are unlikely to climb to their record high level during 2008 because of the large spare output capacity by the Organisation of Petroleum Exporting Countries (Opec).
In its monthly report sent to Emirates Business yesterday, the London-based Centre for Global Energy Studies (CGES) said: "Global oil demand appears to be on the path to full recovery and could well have returned to the levels it reached during 2007.
"Rising non-Opec supply, ample spare crude oil production capacity and a big boost to refinery capacity are all playing a part in limiting the upward pressure on oil prices and should ensure that another price spike is avoided."
Oil prices surged above $147 a barrel in late July 2008 to their highest ever level before crashing by more than $100 a barrel following the economic crisis.
This prompted Opec to agree on output cuts of more than four million barrels per day (bpd), sharply widening its combined spare capacity. The idle capacity in Saudi Arabia is currently estimated at about four million bpd while there is more than two million in spare production by other members.
"Although crude inventories are expected to build again in 2010, Opec's continuing supply restraint in the face of rising oil demand should be enough to prevent prices from slipping back," said CGES, which is run by former Saudi oil minister Sheikh Zaki Al Yamani.
The report noted that while Opec's aggregate production has risen by nearly 1.4 mbpd since March 2009, the increase has been in response to rising demand for its oil and has done little to undermine prices, "leaving the organisation in its comfort zone when it met at its new Vienna headquarters to review the market".
The report showed that non-Opec oil production, which had seemed to some to be in terminal decline, began to increase again at the start of 2009, largely due to the start-up of a number of large projects in Russia, the US Gulf of Mexico and Brazil.
By the beginning of 2010, aggregate non-Opec oil production (including biofuels) was 1.4 mbpd higher than at the start of 2008 (including Indonesia throughput), while Opec's production of natural gas liquids and other liquids, which are not regulated by the organisation's quota system, was up by almost 0.5 mbpd.
"This output increase has been offset by a corresponding cut in Opec's crude oil production, which is down by more than two mbpd over the same period on a constant-membership basis. However, the shut-in production has added to Opec's spare capacity, augmented by the completion of major new upstream projects in Saudi Arabia that were begun well before oil demand collapsed," said the CGES study.
"The net result is that Opec's spare production capacity has risen from less than two mbpd in early 2008 to more than six mbpd now. Although Opec's discipline means that this spare capacity is not exerting downward pressure on prices, its mere existence is helping to curb upward pressures. It is not only upstream that capacity constraints have vanished," it said.
"Global oil demand continues to grow and we now expect it to reach a level roughly similar to that observed in first quarter of 2008 by the final quarter of this year, constituting an upward revision to our previous forecast… the industry is now in better condition, with countries in Asia able to process substantially more oil and non-Opec producers able to provide more crude."
The report said: "With the market more-or-less in balance, we expect Dated Brent to remain between $70 and $80 a barrel through 2010, trading at the lower end of this range towards the end of the year as a result of a build-up in global inventories in the second and third quarters of the year."
CGES' estimates showed global oil demand would rise by 1.6 mbpd (1.9 per cent) in 2010 – a significant upward revision of its previous forecast of 1.3 mbpd. It even exceeds by a small margin the International Energy Agency's latest forecast, although this rests on a larger absolute base in 2009.
"At 29.4 mbpd, Opec supplies in the Reference Case remain close to current production levels throughout 2010, a likely outcome since the organisation is happy with the current oil price, which has held steady even though some members are not keeping to their agreed level of production cuts."
Follow Emirates 24|7 on Google News.