Dubai draws up policies for judicious use of utilities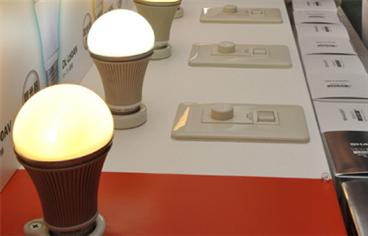 Due to dwindling oil and gas output, Dubai had – out of necessity and ambition – embarked on massive diversification plans.

The emirate had seen high double-digit growth over the past few years until the recession hit the globe. Little of this growth was directly due to oil income, which is now believed to account for less than 10 per cent of Dubai's gross domestic product (GDP).

?Its economic plans, however, meant a demand for more electricity to power offices, machines, homes, schools and other energy-hungry industries.

Hence, in September last year, two new bodies were created to oversee Dubai's long-term energy policy – the Energy Higher Council to address demand and the Department of Petroleum Affairs to address supply.

The former is headed by Dubai Electricity and Water Authority (Dewa) and the latter by Dubai Aluminium (Dubal) and Emirates National Oil Company (Enoc).

While the supply issue is to be dealt with politically and economically, controlling demand is at its fingertips – hence the many programmes that the emirate, in cooperation with other agencies, is either executing or developing.

To start with, the emirate has introduced slab tariff into the billing system that facilitated reducing customers' rate of consumption of utilities. Currently the tariff model for the residential sector is at the rate of 20 fils per Kwh for consumption from zero units to 2,000 Kwh; 40 fils per Kwh for the 2001-4000 unit slab; and 28 fils and 33 fils per Kwh for the 4001-6000 unit slab and 6001 units and above, respectively.

For the industrial sector, the slab tariff is operating at the rate of 20 fils per Kwh for zero to 10,000 Kwh consumption and 33 fils per Kwh for 10,000 and above unit consumption. This will remain unchanged for the moment, but Saeed Mohammed Al Tayer, Managing Director and CEO of Dewa, said many studies are being undertaken, including one on tariff.

Al Tayer, who chairs both the Energy Higher Council and Dubai Executive Council's committee for infrastructure and development, said a list of policies is now being drawn up to preserve and conserve energy.

"The energy council, first of all, will formulate a strategy on energy," he told Emirates Business. "There are many initiatives such as regulation of district cooling and confirming tariff…but there will be no modification of tariff (now). Definitely in the future, we'll formulate policies for district cooling, which you will see in due course of time."

So far, energy savings from the tariff scheme, combined with consistent conservation campaigns in the private and public sectors, have been "significant", Amal Koshak, Senior Manager, Demand and Tariff Management, Dewa, said.

"After having introduced slab tariff into the billing system that facilitated reducing customers' rate of utilities consumption, along with our aggressive and continuous awareness-raising outreach programmes, we were able to achieve significant savings on water and electricity," she said.

"This also means invariably, savings for the customer due to reduced bills while the environment is saved because of a reduced carbon footprint," she added.

In adition, Dewa has an annual plan to approach a number of bulk customers to carry out energy audits in their buildings. "For example, energy audits have been carried out for five of the biggest shopping malls in Dubai, Union Cooperative Society complexes, civil defence buildings and police establishments during 2009," Koshak said.

Local agencies

Billions of dollars have already been saved thanks to its conservation programme in local government departments alone, Al Tayer said. In the schools division last year, energy savings have amounted to $1 billion (Dh3.67bn), he said.

"Regarding conservation, there is a committee headed by Dewa. It is inspecting wiring systems, safety, energy-saving, air-conditioning, water, in each government department and we have submitted many such reports about four departments,"Al Tayer said.

"It's difficult to quantify the savings right now but usually in many other institutions we saved a lot by millions. Last time we measured the schools and we saved $1bn last year," he said.

Just this month, the 12 members of the Dubai Government Conservation Committee renewed their efforts in saving electricity and water in their buildings. The committee includes members from Dubai Police, Dubai Municipality, Civil Defence, Roads and Transport Authority (RTA) and Dubai Land Department.

Dubai Municipality pledged to use energy-saving lamps instead of conventional lighting, replace magnetic ballasts with electronic ones and install aerators or water-saving devices.

The RTA said it has drawn up an operational plan for energy audits based on recommendations of Dewa's Demand and Tariff Management division. The Dubai Land Department vowed to replace old cooling water devices and make new air-conditioning units more efficient.

Dubai Police and Civil Defence, on the other hand, said they are at present studying the recommendations offered by Dewa for conducting energy reviews and implementing conservation plans.

"Government departments too are targeted for reducing utility consumption," Koshak said. "Every two years they are duly honoured for their efforts towards electricity and water conservation in their buildings."

"In the coming months, the conservation drive within this segment could be stepped up. Likewise, our other large-consumption clients from the commercial sector are also duly recognised for their consumption-control action," she added.

Efficiency

In addition to continuous conservation campaigns and stakeholder engagement projects, Dewa distributes aerators and energy-efficient lamps among its customers at different events.

It employs varied conservation measures to cut down consumption levels by improving the utilisation efficiency of both electricity and water such as thermal insulation in co-operation with Dubai Municipality, which reduces 40 per cent of the AC load.

The Green Building Regulations in cooperation with Dubai Municipality is also aiming for a 20 per cent saving in electricity consumption and 15 per cent saving in water consumption.

Dubai is also at the forefront of the UAE's plan to limit and later on, phase out incandescent lamps (bulbs) and inefficient air conditioners in a bold move to cut down energy consumption and carbon emissions.

"We are also encouraging district cooling companies to use non-desalinated water in the cooling towers substituting desalinated water, as the latter is being produced by using enormous amounts of energy," Koshak said.

Dubai is still to set a deadline for the implementation of the Executive Council's Decree No 27, which prohibits district cooling companies from using desalinated water and mandates all operations to use thermal energy storage facilities.

Last year, Al Tayer said district cooling companies should "immediately implement" Decree No 27 issued by the Executive Council of Dubai which prohibits the use of desalinated water and mandates all operations to use thermal energy storage.

The directive has been announced and companies were given two years to implement the same, but following requests from companies, a date is yet to be set. But some issues on the technical side of cooling operators as well as on the incentive programmes are hampering implementation.

The decree, issued by His Highness Sheikh Hamdan bin Mohammed Al Maktoum, Crown Prince of Dubai and Chairman of the Dubai Executive Council, orders all district cooling companies in the emirate to start using available alternatives of seawater, grey water or treated sewage effluent water in new developments.

In addition, it also mandates companies to use thermal energy storage facilities in district cooling operations in all new installations in Dubai to optimise power demand by means of peak shaving.


Energy recycling saves Dewa Dh150m

Dubai Electricity and Water Authority (Dewa) has saved more than Dh150 million last year thanks to co-generation, a form of energy recycling, that uses heat that would be wasted in a conventional power plant.

The process, also called combined heat and power (CHP), typically increases efficiency up to 89 per cent compared with 55 per cent for the best conventional plants. The savings were also brought in through various modifications and retro-fittings that the Dubai utility firm undertook in 2009.

"We save hundreds of millions of dirhams in maintenance. We saved more than Dh150 million because of the many initiatives we took to reduce outages. Because the cost involved is very high, the savings are also very significant," Mahmoud R H Baniabbasi, Vice-President, Mechanical Maintenance, Dewa, told Emirates Business.

In addition, the state-owned firm had last year used lesser fuel oil, which is more expensive and dirtier than natural gas, and which in effect increases the cost of maintenance.

"Last year we didn't use much fuel oil. We use it depending on shortfall," Baniabbasi said. "Gas is coming from Dubai and Abu Dhabi and so it depends on availability. Once the shortfall is there, then we are forced to use it."

"Most of our turbines run on natural gas as much as possible because it is cheaper, cleaner and being a clean fuel, its maintenance frequency is lesser. Whenever we face a shortfall, we are forced to use fuel oil, which is more expensive and more difficult to use," he added. Energy analysts say Dubai had to consume less fuel oil due to a decrease in demand, which allowed the emirate to have enough natural gas supply for the year.

Dewa Managing Director and CEO Saeed Mohammed Al Tayer said Dubai has seen 15 per cent growth in electricity demand in 2006 and 2007 but is expecting six per cent growth in 2010.

"Despite the ongoing global economic downturn, we are still expanding as we expect further growth in population and industry," Al Tayer said. "It is our strong belief that given the marvelous facilities, business-friendly environment and one of the safest, most modern and beautiful cities to live in with a huge infrastructure already in place, we will witness rapid growth in Dubai once the global recession is over."

A number of Dewa's plants are gas turbine CHP units, which use waste heat in the flue gas (natural gas) of gas turbines. Al Tayer said GE gas turbines account for only 13.2 per cent of its power generation capacity but the authority was keen to see "GE play a more active role and increase their level of contribution to our network and to the growth of Dubai."

Dewa currently has an installed capacity of 7,512MW of power and 330m imperial gallons (MIG) of water. GE has the largest installed base of any gas turbine supplier worldwide and has the largest gas turbine manufacturing plant in the world. Its recent projects in the Middle East featuring GE 9FA technology, include plants in Emal in Abu Dhabi, Al Dur in Bahrain and Sabiya in Kuwait.

The $700mn (Dh2,571m) contract with Emal is to supply power equipment and long-term services. When phase one of the project is complete, the site will have an installed capacity of more than 2,000 megawatts of electricity to be used in the production of 700,000 tonnes of aluminum per annum. Total production capacity during phase two will reach 1.4m tonnes of aluminum, providing an example of technological advancement in the UAE.
Keep up with the latest business news from the region with the Emirates Business 24|7 daily newsletter. To subscribe to the newsletter, please click here.
Follow Emirates 24|7 on Google News.