Iran April petrol imports steady at 128,000 bpd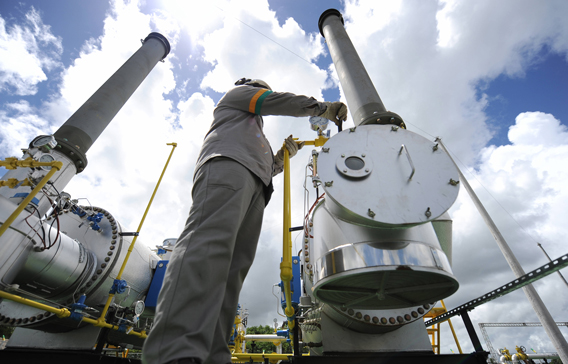 Iran's April petrol imports were expected to be steady to the previous month, showing no signs of slowing down even as top independent traders and international oil firms pledged to stop sales to the country.
Iran was expected to purchase up to 128,000 barrels per day (bpd) of petrol from the spot market in April, or about 15 cargoes, traders said yesterday.
"This is more or less what they will do this month, so far they are still finding ready sellers on the market," a Middle East based trader said.
Europe's largest oil company, Royal Dutch Shell, and top trading firms Glencore and Vitol have halted petrol sales to Iran.
The move comes as US politicians work on legislation to slap sanctions on suppliers of fuel to Iran to increase pressure on the Islamic republic to halt uranium enrichment.
Western powers accuse Tehran of using its atomic programme to develop weapons, while Iran insists it needs nuclear electricity. But despite the stricter sanctions regime, Iran is still finding ways to tap into supplies from the international spot market from France's Total, Malaysia's state oil firm Petronas and Kuwait's Independent Petroleum Group.
"Unless you take punitive measures against these companies such as barring them from doing business in the United States and freezing their assets tied to related investments, the picture won't change," an Asian based trade.
Although Iran has been having no problems finding sellers, it had to pay relatively high premiums for its recent purchases, traders said. Iran purchased petrol from the international spot market for April at Middle East naphtha plus $90-$100 a barrel.
The premiums were 10-15 per cent higher than purchases seen in January and February.
Follow Emirates 24|7 on Google News.