Market lacks fundamentals for fair oil price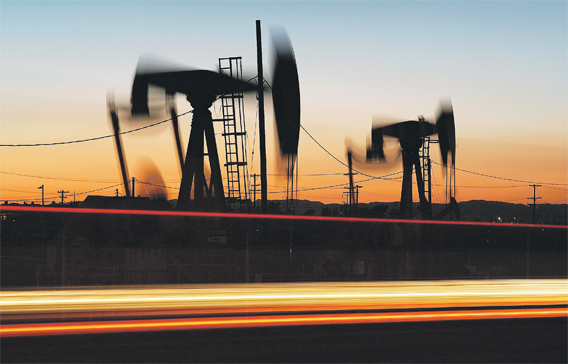 The oil market has failed to determine a price level that could be fair and acceptable to both producers and consumers as it has not been governed by fundamentals over the past few years, according to an official study.
The sharp price fluctuations in recent years have not been caused by changes in demand and supply while oil futures spread have been too wide to be just a reflection of a shift in the economics of oil storage, said the study by the Saudi-based Arab Petroleum Investment Corporation (Apicorp), an affiliate of the 10-nation Organisation of Arab Petroleum Exporting Countries (Oapec). "This leads us to believe that oil markets have been dysfunctional in the sense that they failed to be anchored by fundamentals. And indeed, a dysfunctional market can hardly reveal a fair price," said the study, sent to Emirates Business.
"If a fair price cannot be revealed by the market, as we understand it, then we must look beyond. A year ago, we wrote an article in which we attempted to demonstrate that oil prices are likely to be formed at the confluence of technology, economics and politics. In assuming that technology is an implicit factor in economics, such a triadic framework can be reconstituted by substituting ethics," added the study, authored Ali Aissaoui, Senior Consultant at Apicorp.
According to Aissaoui, the level of oil price that would be considered fair rests on three inter-related elements that directly impact the price of oil – economics, politics and ethics. He considered economics as a relatively easy part of this discussion since it is concerned with the viability of upstream projects under anticipated geological, technological, environmental and market risk conditions.
He noted that for any project, the focus in on the expected return needed to justify the investment. This, he added, should factor in the costs of exploration, development and production, as well as the cost of capital and a risk premium. "In this case, the key determinant of price is the ex-ante economic cost of a barrel of oil produced from the project," he said.
As for the political element, he said it refers to the sovereign political arena of governments and includes agenda setting, decision making and implementation with regard to legislation, regulation and fiscal matters.
The political arena may be extended to institutions such as the 12-nation Organisation of Petroleum Exporting Countries (Opec), said Aissaoui.
"The focus is on producing countries' fiscal policies. In this case, the key determinant of price is the fiscal value of petroleum resources, which can easily be estimated with adequate analytical tools," he said.
"In contrast, the third and last element is rather elusive. As a sub-field of applied ethics, social ethics is concerned with the moral obligations of institutions," said Aissaoui. "It differs from normative ethics (what individuals think or believe should be right or wrong), and meta-ethics (the nature and meaning of moral propositions and judgments). Unfortunately, this element, which is expected to provide a concrete basis for presuming fairness, challenges the efficacy of our framework. Whatever its philosophical, sociological and religious underpinning, it can hardly meet precise specifications and measurements."
The study said it believed that the key to such an issue is what it described as the duality between oil exporters and importers.
This can be described by the extreme differences in the structures of trade, gross domestic product (GDP) and governments' budget receipts, it said.
Its figures showed that in the IEA countries, energy imports represented about 21 per cent of total imports in most recent statistics, and energy trade (both imports and exports) represented some seven per cent of aggregate GDP.
By stark contrast, in Opec countries, petroleum exports, including crude, oil products, natural gas and natural gas liquids (NGLs), account for 85 per cent of total exports and petroleum trade represented some 44 per cent of GDP.
Similarly, despite the fact that the IEA countries get more revenues per barrel from taxing final petroleum consumption than Opec countries get from taxing primary production, the share of these respective revenues in total budget resources was seven per cent for the IEA and 72 per cent for Opec, it said.
"As a result petroleum exporting countries, which exhibit a more consistent macroeconomic pattern, are far more vulnerable to lower oil prices than are most energy importing countries to higher oil prices," the study noted.
Follow Emirates 24|7 on Google News.