Market remains optimistic despite drop in oil prices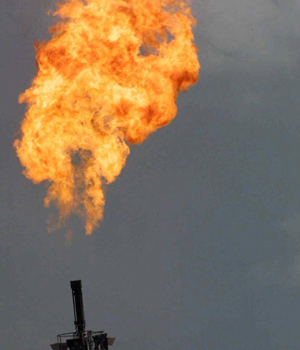 Even though crude prices declined late last week, analysts in Dubai and across the world are bullish on oil prices.
Four agencies separately declared last week that the demand for oil will continue to rise this year. Dubai-based analysts termed the trend a direct result of improvement in the logistics sector.
"The demand for oil is increasing because market sentiments are improving. There is especially an improvement in the logistics sector and in trade volumes," said Dheeraj Shahdadpuri, a Dubai International Financial Centre (DIFC) based oil economist.
Both the International Energy Agency (IEA) and the Organisation of Petroleum Exporting Countries (Opec) recently raised its forecast for demand for oil by 70,000 barrels a day. "Given the slow economic recovery, world oil demand growth is forecast at 0.9 million barrels per day (bpd), or 1.1 per cent, to average at 85.2 million bpd," said Opec.
Francisco Blanch, the global head of commodity research at Bank of America Merrill Lynch, said the declining crude stocks are flattening the otherwise contango-prone oil curves. Blanch earlier told Emirates Business that oil would be priced $90 a barrel in the third quarter.
WTI crude oil spot prices have been trading close to $80 a barrel over the last two weeks. Even though prices are back to levels last seen in the beginning of the year, the WTI forward curve is now considerably flatter. Oil was priced $ 81.24 a barrel on Friday having declined 1.06 percent from previous day's close. "In our view, the shape of the curve is consistent with falling inventory levels at Cushing, forced outages and pipeline issues, and rising refinery utilisation. The trend towards more normal levels of inventories, however, is not isolated to the US. Although not at the same speed as North America, crude inventories for OECD [Organisation for Economic Co-operation and Development], Europe and Asia are also showing signs of normalisation. This is underpinning tighter crude oil timespreads not only in WTI but also in other global crude oil benchmarks," Blanch wrote in his report.
Andy Brogan, Ernst & Young's global oil and gas transaction advisory leader said that he sees more mergers and acquisitions happening in the oil and gas sector in 2010. The oil and gas sector reported 837 mergers and acquisitions worldwide in 2009. "In the downstream sub-sector, over-capacity in some regions is likely to drive a longer period of uncertainty and transactional challenges. But as 2009 has demonstrated, one person's challenge represents another's opportunity. Although the volume of deals was down by 24 per cent compared to 2008, the total value of oil and gas transactions was up by 10 percent to $198 bn," Brogan said in a communiqué issued by the company. However, refiners are expected to continue suffering because of over-capacity, said Brogan.
Meanwhile, Opec's compliance with its agreements to limit oil output has fallen to just 53 per cent, according to Reuters calculations. This has kept the oil markets largely over-supplied a fact that even the US secretary of Energy Steven Chu acknowledged recently.
Follow Emirates 24|7 on Google News.