Middle East utilities will need $1trn over next two decades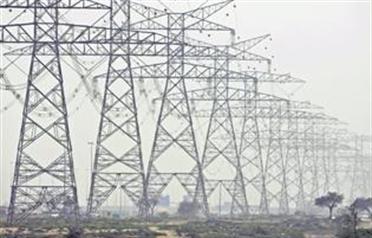 An investment to the tune of more than $1 trillion (Dh3.67trn) would be required for utilities infrastructure in the Middle East in the coming 20 years, leading consulting firm AT Kearney told Emirates Business.

This investment would be needed to finance the growth as well as improvements in terms of efficiency and sustainability of the sector.

AT Kearney has recommended that funding opportunities like private equity be explored with a view to ensure sufficient funds for financing.

"For facilitating growth in the Middle East, investments in utility infrastructure of more than $1trn in the coming 20 years are needed. In accordance with the nature of such infrastructure investments, the kind of funding has to be rather long term. Since utility infrastructure is a key facilitator for growth in the Middle East, the funding of such infrastructure is key for economic development and wealth. Typically, such infrastructure investments attract investors who are looking for low risk and limited involvement.

"In order to secure sufficient funds both governments as well as utilities are recommended to tap unexploited funding opportunities such as private equity and others," said Dr Goetz Wehberg from AT Kearney's Global Utilities Practice.

Growing demographics and wealth in the Middle East will lead to an increased demand for utilities of more than four per cent per annum in the coming decades, with selected countries such as UAE growing even stronger.

"In the electricity sector for example, investments are estimated at around $500 billion in that timeframe. Similar investments for potable water, waste water treatment and district cooling also have to be considered," said Dr Dirk Buchta, Managing Director of AT Kearney Middle East.

To finance these investments, fund-raising becomes crucial for utilities in the Middle East, but independent operators or management contractors are typically not keen to take on assets, according to AT Kearney.

Governments in the region are considering decreasing subsidies and financing but the global financial crisis has led to increased scepticism among investors. Thus, conventional finance instruments such as bonds might not be sufficient to secure funding, since investors with higher risk awareness expect higher returns, it added.

"Utilities compete in a worldwide investment market and must attract funds accordingly. Aside from conventional finance instruments we observe an increasing interest of sovereign wealth funds and private equity funds in the utilities sector as soon as the return of investment exceeds 10-15 per cent. Such investors are expected to accelerate the change of the sector in terms of growth, efficiency and operational excellence. Funding instruments are expected to become more diverse and investment amounts larger," said Wehberg.

According to AT Kearney the development and funding of the utilities sector needs to be stimulated by an appropriate regulation.

"Most regulators in the Middle East have already started to privatise the different businesses through public and private co-operation and deregulation of markets through tenders. Many are looking to leverage the experience of other countries."

However, a 1:1 adoption of European or US regulations without considering regional requirements might not work for the Middle East. For instance, low energy prices in some countries due to reliance on subsidies lead to specific local requirements, which must be taken into consideration when regulating the utilities sector, it said.

"To meet the growing demand for utilities in the region, regulators need to provide a clear vision on the future regulatory framework and utilities companies need a sound business plan based on strategic foresight and targeting operational excellence to attract and secure the value for potential investors in the region," said Wehberg.
Follow Emirates 24|7 on Google News.