New discoveries affect gas equation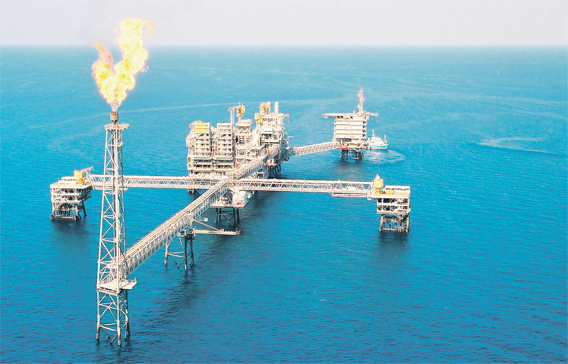 New gas finds in consumer nations has thrown gas supply equations that had been building up for the past several years into a serious disarray. So much so that the run-up to tomorrow's meeting of Gas Exporting Countries Forum (GECF) is marked by a relative calm – much unlike the meetings of Organisation of Petroleum Exporting (Opec) countries when the media bustles with reports on the expected outcome of the meet a month before the meeting is scheduled.
Gas prices remain stubbornly low, but still, two of the largest gas suppliers – Qatar and Russia – have not sent any feelers of cutting down spot market supplies though there have been calls in this regard from within the GECF. The UAE, which is being considered for GECF membership, has reserves of about 227.1 trillion cubic feet of gas holds strength in the gas markets. However, it has not made any comments on the situation so far.
"The GECF countries have different priorities. Furthermore, gas markets are not as mature as that oil. Individual needs of strong producers like Qatar and Russia therefore clash with collective objectivities. Smaller producers like Algeria may therefore find themselves relegated to a corner," a Dubai-based energy analyst said.
The US shale gas has had a profound impact on the global markets, cutting down US LNG import requirements and pushing down prices world wide. Even though, gas prices in the US are characteristically lowest in the world – prices are higher in Europe and the highest in Asia – the new equation has kept the gas prices all the more lower, when the price of every other commodity, especially oil has risen to healthy levels. Qatari LNG prices have fallen from an average of $15.85 per million British Thermal Unit (MMBTU) to about $4.47/MMBTU in 2009. The expected average for 2010 is expected to be the same.
Besides the US, gas discoveries have been made across the world from the US to Egypt and from Iraq to India. New liquefaction facilities have come up at regular intervals in Qatar, Yemen, Algeria and Australia. Because of high costs involved in construction, producers are forced to run their LNG plants at near optimum capacity thus bringing down gas prices.
Both Qatar and Russia are competing for supplies into Europe – the largest gas market in the world. Qatar has enhanced its LNG supplies to Europe this year and just a fortnight earlier Gazprom, the Russian gas giant officially launched the construction of Nord Stream pipeline to run from Russia under the Baltic Sea to Germany.
"Moscow's goal is apparently to avoid any limitations on gas output and sales just as it is launching a new route for delivering gas to Europe, and may be near a breakthrough in long-running talks to supply gas to energy-hungry China," Energy Intelligence (EI), a global provider of energy information said in its recent report.
"After loud calls for co-ordinated action from world's leading gas producers, Russia again has cast doubt on its instinct for team play. Moscow is apparently preparing to play its own game at the GECF meeting in Algeria," EI added.
Qatar on the other hand is also competing for the European market.
Follow Emirates 24|7 on Google News.