Occidental to boost Oman production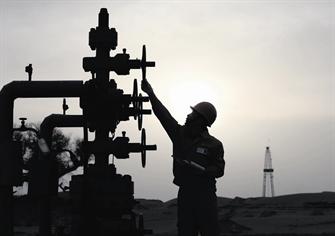 Occidental Petroleum Corporation will boost its crude production in Oman by 50 per cent to 150,000 barrels per day (bpd) in 2012, senior executive Bill Albrecht said.
The fourth-largest US oil and gas company currently produces from the Mukhaizna field in Oman.
The start-up of production in Bahrain and increased output from its development in Oman helped increase fourth-quarter sales volume by nearly five per cent from the previous year.
In January, Occidental announced during its fourth-quarter financial report, that overall 2009 oil output rose seven per cent from 2008, and the company expects 2010 output to grow by five per cent to eight per cent.
Occidental's fourth quarter realised oil price was $69.39 per barrel, up from $53.52 a year earlier.
US natural gas prices however, fell to $4.37 per thousand cubic feet from $4.67. It is targeting $4.3bn (Dh15.7bn) in 2010 capital expenditure, up from $3.6bn last year.
A quarter of the increase will go to California, and another quarter to Iraq.
Follow Emirates 24|7 on Google News.