Oil nears $82 ahead of US inventory data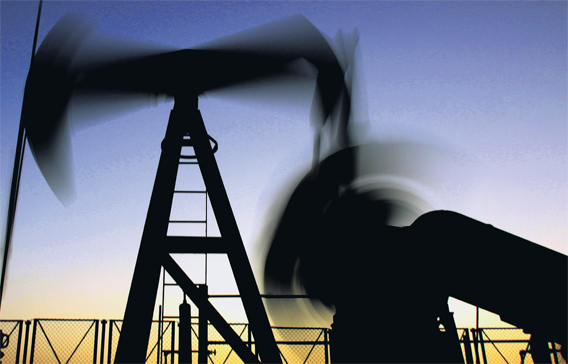 Oil edged higher towards $82 per barrel yesterday but without clear momentum as investors waited to see if data on US expected later in the day would provide impetus as Opec's monthly report gave little fodder for bulls.
US crude for April delivery was up 29 cents at $81.78 by 1251 GMT. London ICE Brent for April gained 37 cents to $80.28.
"I don't think the Opec report is a market-mover," said Michael Wittner, head of energy research at Société Générale . "The increase in the call on Opec crude was pretty minimal."
Crude prices need a fundamental kick to score direction. "Technically, there are still no clear trends on WTI," said Olivier Jakob at Petromatrix in a note.
"WTI is maintained... close enough to $82 per barrel for the bulls to try another attack at that resistance level upon the delivery of the [US] statistics as there will necessarily be one positive item in the weekly report," he added. US inventory statistics from the government's Energy Information Administration (EIA) will be published at 1530 GMT.
"I'd be surprised if we develop much more upward momentum ahead of the Department of Energy statistics," said Wittner.
The American Petroleum Institute's figures, published on Tuesday, showed US crude inventories rose by 6.5 million barrels in the week to March 5, against analysts' forecasts for a gain of 1.9 million barrels.
But Jakob said the crude stock build could be an alignment with the energy department figures.
Some support for prices came from China, where oil imports data boosted evidence emerging that Asian economies will lead global demand back into growth this year.
China imported 4.83 million barrels of crude per day in February, the second-highest daily tally on record. Fuel imports rose almost 14 per cent, while fuel exports tumbled almost 41 per cent.
Paul Harris at Bank of Ireland said he thought the impetus would be for gains.
"We are on an upward trajectory.However gentle the slope is ... there seems to be a groundswell of popular support for the notion that the US is past its worse and that China is pointing in a positive direction," he said.
Opec members have suggested prices around $70-$80 are reasonable and on Monday Algeria said levels in the low $80s.
Follow Emirates 24|7 on Google News.