Oil prices soar on report of fresh Nigeria attack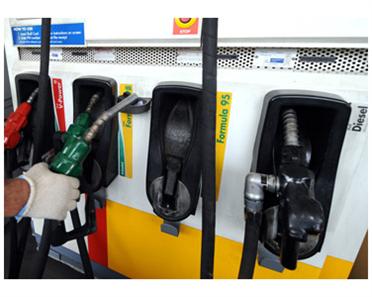 Oil prices rebounded on Friday, largely reversing a $2 (Dh7.36) a barrel drop after a militant group behind recent attacks in Nigeria's southern oil region said it had sabotaged another pipeline and a strike hit ExxonMobil production in Africa's biggest exporter.
Light, sweet crude for June delivery was up $1.89 to $117.95 (Dh434.06) a barrel in electronic trading on the New York Mercantile Exchange by midday in Europe. Before news of the pipeline attack, had fallen as low as $114.51 a barrel.
Oil stalled in its march toward $120 (Dh441.60) a barrel on Thursday after the dollar gained against the euro. Investors see commodities such as oil as a less effective hedge against inflation when the dollar strengthens. A stronger dollar also makes oil more expensive to investors overseas.
The contract dropped $2.24 overnight to settle at $116.06 a barrel.
Analysts said the dollar gained ground on Thursday on speculation the Federal Reserve is growing concerned about inflation and may not cut interest rates as much as once thought. Higher interest rates tend to stabilize or strengthen the dollar.
In Nigeria, the Movement for the Emancipation of the Niger Delta, or MEND, said on Friday its fighters hit a pipeline late Thursday in southern Rivers State. That brought to four the number of pipelines the group has attacked in the past week.
MEND said in a statement that the pipeline attacked on Thursday belongs to a Royal Dutch Shell PLC joint venture. A Shell spokesman had no immediate comment.
White-collar workers at ExxonMobil Corp – one of the largest producers in Nigeria, with an output of about 2 million barrels a day in crude – have "commenced a safe and orderly shut-in of production" to push for more pay, the company said in a statement.
In other Nymex trading, heating oil futures rose 2.57 cents to $3.2840 a gallon while gasoline prices rose 3.14 cents to $2.9895 a gallon. Natural gas futures rose 11.5 cent to $10.905 per 1,000 cubic feet.
Brent crude futures rose $1.41 to $115.75 a barrel on the ICE Futures exchange in London. (AP)
Follow Emirates 24|7 on Google News.