Oil rallies to new highs hitting $86.74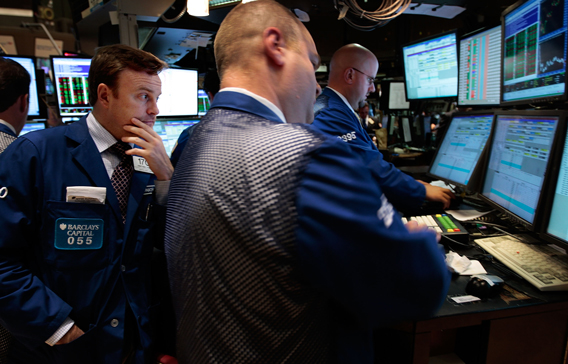 Oil rose to a fresh 18-month high yesterday, rallying for a sixth consecutive session as investors awaited oil inventory data out of the United States.
US crude for May delivery was up 12 cents to $86.74 a barrel by 1358 GMT, down from an intraday peak of $87.09, the highest since October 2008.
ICE Brent rose 19 cents to $86.07. "The trading today is very technical, and it's going against the dollar," said independent oil analyst Olivier Jakob at Petromatrix in Switzerland.
The dollar gained nearly 0.6 per cent against a basket of currencies and traders turned bearish against the euro following reports Greece would seek $5billion-$10bn from US investors to help cover its May borrowing requirements.
A stronger dollar usually makes purchases of dollar-denominated commodities more expensive for non-US buyers.
"We're starting to come to a point where these oil prices could start to put the economic recovery at risk. Whatever we had last year was at an average $62 a barrel. It's another thing to continue on the recovery path with $90 oil," said Jakob.
Also buoying the dollar was data on Monday showing US services sector grew at its swiftest in nearly four years in March and an unexpected rise in future home sales in February, which bolstered hopes for a sustainable economic recovery and job growth.
Oil market attention will shift to inventory statistics due later on Tuesday from the American Petroleum Institute (API), and on Wednesday from the US Department of Energy's Energy Information Administration.
On Monday the EIA said US petrol prices rose to $2.88 a gallon in the last week, the highest since October 2008.
"The recent spike can be largely put down to rising crude oil prices. Compared to other products, gasoline demand is quite price-sensitive, illustrated by the
fact that it was the only major oil product to show growth on a global basis last year," analyst David Wech at JBC Energy wrote in a note to investors.
Crude inventories in the United States, the world's largest energy consumer, probably gained for a 10th consecutive seven-day period of measurement in the US last week, a Reuters survey showed. Crude stockpiles were forecast to have risen 1.7 million barrels, according to a Reuters poll, while a 1.4 million drawdown was expected in both gasoline supplies and distillate stocks, comprising heating oil and diesel.
Follow Emirates 24|7 on Google News.