Oil supply up, demand remains flat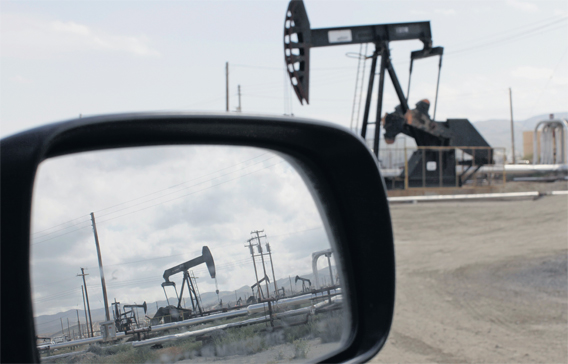 While demand for oil continues to remain stagnant, the supply has been increasing due to "sliding Opec discipline" and a "better non-Opec performance", said industry analysts.
Manifestations of a slide in demand were evident in two of Dubai's commodities exchange where volumes slid in March after having performed impressively in January and February.
At the DME, average daily volumes slid to less than 3000 lots a month (1 lot = 1000 barrels) for the first time in March.
On April 1, the exchange saw 1806 contracts. At the Dubai Gold and Commodities Exchange (DGCX), the Brent and WTI contracts recorded the least volumes among the futures contracts traded for most of March.
The scenario has been the same on most of the global commodities exchanges, even as supply of oil into the markets has consistently increased. "The quarterly demand moved sideways, offsetting OECD declines and modest non-OECD quarterly changes, supply grew by more than one million barrels per day, turning a 130,000 barrel a day fourth quarter deficit into a 400,000 barrels a day surplus," a recent Energy Intelligence (EI) update said.
Price of oil has not been impacted due to the glut in the markets. Nymex crude for delivery in June last traded a $84.87 a barrel. There are forecasts of crude touching a price of $89 a barrel in the short term. EI said that prices have sustained momentum because of demand in developing world. An Opec price analyst recently said in Dubai that speculation is driving oil prices.
While demand was mostly flat in March versus the previous month at 86.37 million barrels a day, supply continued to increase, adding 350,000 barrels a day compared to February, EI added. "Although the economic recovery has added an impressive 1.73 million barrels a day to demand since last March, sliding Opec discipline and better non-Opec performance along with growing Opec other liquids resulted in an impressive 2.4 million barrels a day increase in production this March compared to March of last year."
The trend has emerged even as Iraq's exports fell in March. The country whose untapped oil reserves are considered a threat to Opec's supply equations exported 1.96 barrels a day in March, down from its average monthly export of about 2.09 million barrels a day. Rough weather and technical problems impeded Basrah Light (the Iraqi crude) by 200,000 barrels per day. The country with reserves next only to Saudi Arabia and Iran has long-term plans of exporting 12 million barrels a day.
The trend has emerged in the backdrop of efforts by the world's major producers and consumers to increase co-ordination. Oil ministers from all around the world, CEOs and heads of international energy organisations recently met in Cancun, Mexico for the International Energy Forum (IEF).
The IEF resolved to improve producer and consumer relations.
Follow Emirates 24|7 on Google News.