Opec sees oil around $70-$80 in coming months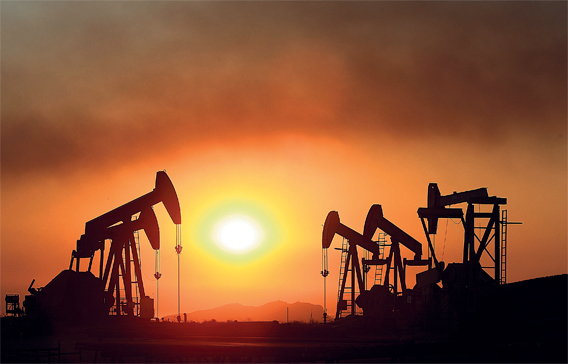 Oil prices are likely to trade around $70 to $80 a barrel in coming months, supported by improving economic and oil market conditions, Opec said yesterday.
The monthly report from Opec said world oil demand would rise by 900,000 barrels per day (bpd) in 2010, 20,000 bpd higher than previously forecast, but the need for crude from its members would fall from the previous year.
"Current conditions in the world economy and the very comfortable outlook for oil market fundamentals are likely to remain supportive for prices to continue to move within this range ($70-$80) over the coming months," the report said.
The report referred to solid recent manufacturing, employment and consumer sentiment data out of the US and a more optimistic outlook the Bank of Japan has on that country's recovery.
Opec was the last of three major forecasters to release its monthly report after the International Energy Agency (IEA) on Tuesday and the US Energy Information Administration (EIA) last week.
The IEA, advisor to industrialised economies, was more confident than Opec on crude consumption, predicting world oil demand would hit a record high this year. "All three reports on the demand side have been positive and I think it shows that fundamentals are still improving," said Amrita Sen, oil analyst at Barclays Capital.
Any extra demand for oil will largely be met by production from members outside Opec, its report said, as it trimmed its forecast for 2010 demand for its crude by 130,000 bpd, reflecting higher supply from non-Opec countries.
The report said non-Opec 2010 supply would rise by 500,000 bpd from the previous year, an increase of around 90,000 bpd from its forecast last month, mainly due to the higher than expected production in the first quarter of this year.
Supply from the 11 Opec members subject to output targets, which excludes Iraq, rose in March from the previous month.
Opec's compliance with output targets therefore fell to 53 per cent, compared with 55 per cent in February, according to Reuters calculations based on data from yesterday's report. The group announced in December 2008 it would cut production as prices slumped to below $33 in the global economic crisis. But with oil now above $80 there is less incentive for members to comply with quotas.
Oil prices added to earlier gains after the release of the report and US crude was close to $85 by 12.17 GMT, from around $80 a month ago. Opec said recent strong economic data had increased optimism over the strength of the global recovery, increasing risk appetite and driving rallies across commodities and equities.
"Recently, a steady stream of positive macroeconomic indicators has lifted sentiment about world economic prospects," Opec said in its report. "The more positive sentiment has boosted investment flows into equities and commodities including oil." But Opec said the majority of activity was coming from emerging markets, particularly in China, which continues to lead global oil demand growth, supported by massive fiscal stimulus.
Follow Emirates 24|7 on Google News.