Rise in Asian imports of African oil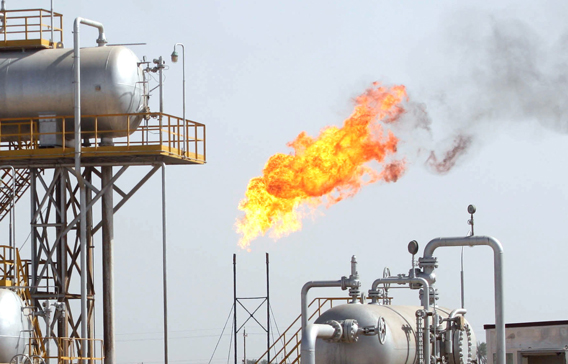 Asian refiners and oil traders have bought around 1.83 million barrels per day (bpd) of West African crude for loading this month, the second-highest recorded, driven by strong Chinese demand and cheap freight.
Imports into China, India and other Asian countries have jumped from around 1.62 million bpd in March and are almost as high as the record seen in January when about 1.9 million bpd headed east, a Reuters survey of trade sources said yesterday.
A total of 58 West African cargoes were bought by Asian companies for loading in April, up from 53 in March, 51 in February and almost as high as the 59 cargoes taken in January.
Initial data on Asian purchases for May show imports of unrefined oil from Nigeria, Angola and other African producers via Atlantic ports are again running at a high rate, suggesting the average for the quarter is likely to be close to the first three months of the year.
In the first quarter, Asian imports of West African crude averaged around 1.75 million bpd, up from 1.53 million in the fourth quarter and close to 1.1 million in Q1 2009. The cost of moving crude oil to Asian ports from West Africa has declined over the last month, as freight rates have fallen.
This has encouraged Indian refiners such as state-owned Indian Oil Corp. to keep buying.
But the main driving force behind the movement east in April has been China, which is absorbing huge quantities of oil to power its growing cities, fuel new refineries and build up strategic reserves.
Latest data from China show demand for oil and commodities increased in the first quarter with its imports rising rapidly in March despite higher prices as factories returned to work after the Lunar New Year.
Crude imports by China in March were up 13.8 per cent from the previous month and reached 4.95 million barrels a day, data from the General Administration of Customs showed on Saturday.
April figures are not yet available.
Chinese demand for West African crude has been close to or above 1 million bpd so far this year and only just below record highs seen in April 2008 prior to the Beijing Olympics.
"This story is all about Chinese demand," said a dealer with a bank-owned trading house. "China has a monstrous appetite for oil. Consumption is rising naturally and it is also being encouraged by economic stimulus and the drive to build stocks."
Indian demand for West African barrels has been running at well over 500,000 bpd so far this year as state-owned refiners have bought crude oil to refine for domestic use and also for re-export to regional consumers.
Follow Emirates 24|7 on Google News.